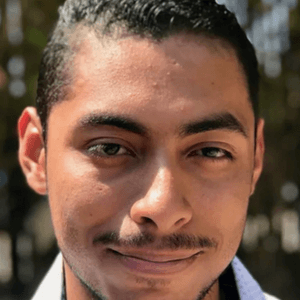 'If I go back, they'll kill me': An undocumented migrant from El Salvador pleads for help in the U.S.
Removing gang violence as grounds for asylum is unfair, his supporters say
by Kim Brunhuber
Originally published on CBC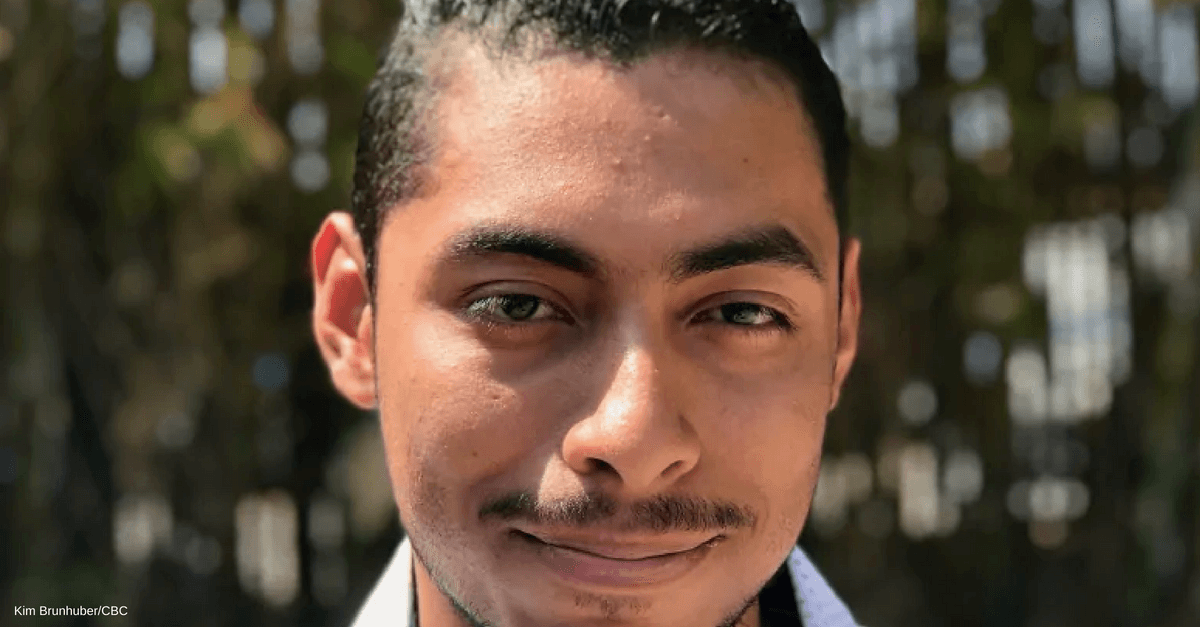 The 22-year-old scrolls through pictures on his phone until he finds the one he's looking for, the picture of his friend.
Two young men are lying face down on the green forest floor. His friend, he says, is the one in the dark shirt, the one whose skull has been hacked open by a machete.
"Very sad," he says simply. His friend was found murdered shortly before the man fled El Salvador. Now he fears a recent shift in U.S. policy means the same could happen to him.
His name is Kevin; CBC News is not revealing his last name because he travelled to the U.S. illegally.
The trouble started last summer back home in Sonsonate, 60 kilometres west of San Salvador. he says. His family got into a real estate dispute with a relative who, it turned out, belonged to Mara 18, one of the most violent criminal gangs in the Americas.
Kevin provides three messages he says were left on his phone by gang members. In all three, the voice is disguised, the language is a monotone rumble of slang and swear words.
One of the messages says, essentially, "We drove by your house and you weren't there. Do you think your mother will enjoy watching as we kill you?"
Kevin says the person in the dark shirt is his friend, killed in El Salvador by a machete blow to the head by the same gang that wants him dead. Kevin has fled his country and is living illegally in the U.S. (Kim Brunhuber/CBC)
Kevin says gang members threatened him, then beat him. He moved to another city, where he was accosted by members of a rival gang, the notorious Mara Salvatrucha or MS-13, who thought he was an informant.
"I didn't want to leave; it was my country where I was born, where I grew up," he says. But living in constant fear, he says was "a life I didn't want to live."
His father had snuck into the U.S. illegally years ago, so in December Kevin retraced his father's footsteps to the U.S. border with Mexico and, with the help of a "coyote," crossed the Rio Grande in a raft.
But a couple of days later he was caught by U.S. Border Patrol as he tried to leave McAllen, Texas. He spent some time in detention there before being flown to New Jersey.
"They took me in handcuffs around my hands, legs and hips," Kevin says. "And because the detention facility was full, they sent me to prison."
Kevin says he might have stayed in detention for years like some of his migrant cellmates in New Jersey, if not for a chance meeting.
A member of the Mara Salvatrucha gang poses for a photograph at the prison of Ciudad Barrios in El Salvador in 2012. (Reuters)
Los Angeles artist Matthew Monahan had met Kevin's father more than a decade ago at a Home Depot and the two became friends. Kevin's father told Monahan and his wife, artist Lara Schnitger, about the threats to Kevin's life and that his son was planning to cross the border. So when they learned Kevin had been arrested, they say they were "heartbroken."
"We were like, 'Oh my god, we need to step in' because nobody seems to know what was going on," Schnitger says.
So they decided to pay his $7,500 bond and fly him to Los Angeles to be reunited with his father until his asylum hearing in August. It was, Monahan says, his own stand against U.S. President Donald Trump.
"The fact that there was one case, one way that I could concretely help was empowering," Monahan says.
Matthew Monahan and Lara Schnitger, in their Los Angeles studio, are organizing fundraisers to defend Kevin in his battle to stay in the U.S. (Kim Brunhuber/CBC)
However in recent months, Kevin's situation has became much more precarious.
First, Trump ended a humanitarian program that had allowed about 200,000 Salvadorans to stay in the U.S. They will all have to leave by next September unless they manage to obtain a green card. Then in June, U.S. Attorney General Jeff Sessions ordered judges to stop granting asylum to most victims of gang violence.
The new policy, acknowledges his lawyer Vera Weisz "hurt Kevin's case."
"The intention is to make it more difficult for people to get asylum," Weisz says.
Kevin and his father, who also entered the U.S. illegally, are reunited in Los Angeles. (Submitted by Kevin)
Enrique Morones, founder of Border Angels, a San Diego-based group that helps undocumented migrants, says removing gang violence as grounds for asylum is unfair because many of the gang problems in South and Central America were caused by American policies and appetites.
"The U.S. is by far the No. 1 consumer of illegal drugs," Morones says. "The U.S. has a lot to do with why they come."
Both gangs Kevin is fleeing were originally formed in the U.S. by Salvadorans feeling a civil war fuelled by U.S. military aid. That's another reason this move to exclude the gangs' victims from asylum is "absolutely wrong," Morones says.
"The United States should welcome these people," Morones says. "It's a universal human right."
Weisz says she's trying to come up with different "formulations" for Kevin's claim.
Enrique Morones, founder of Border Angels, says many of the migrants are fleeing gang violence fuelled mostly by American appetite for drugs. (Kim Brunhuber/CBC)
Weisz says Kevin "could be eligible for relief under the convention against torture." According to the UN Convention Against Torture, to which the U.S. is a signatory, governments cannot return any person to a country where they could be tortured.
"It'll take a miracle," Monahan says, "because the situation with the present administration is so aggressive. But we've got to do what we can."
For Monahan and Schnitger, that means everything from organizing high-profile fundraisers to convincing the next generation of voters.
In a classroom at Sequoyah School in Pasadena, northeast of Los Angeles, their daughter Tingri Monahan, 12, stands in front of her Grade 6 classroom with a partner. On an overhead projector are charts and statistics, along with several pictures of semi-automatic weapons.
Tingri Monahan, 12, says she's determined to convince the community that 'this stuff matters.' (CBC)
"For our math project we analyzed data about gun violence and immigration rates from El Salvador," Tingri tells her class.
Her project used statistical analysis to explain why migrants like Kevin are showing up by the thousands at the U.S. border. The statistics she's quoting — an average of 63.2 gun deaths per 100,000 people a year for the last 12 years — were supplied to the students by the Rio-based Igarape Institute, founded and run by Canadian Robert Muggah.
"We learned that as the gun deaths increased, so did illegal immigration from El Salvador to the U.S.," Tingri tells her classmates.
"This means that more and more people are trying to escape from gang violence and come to the U.S. This does not mean that El Salvadorans coming to us are bringing harm. Most of them are escaping in fear of their life," she says.
Tingri's presentation convinced 12-year-old Ava Cook, who says she didn't know that "they were getting killed," nor that "a bunch of people are against them coming."
"I think people could just take the time to look on the other side of things before assuming that someone's bad," Ava said.
Tingri asked for donations for a GoFundMe page, which now has raised more than $8,000 for Kevin's legal fees.
A recent fundraiser organized by Schnitger and Monahan raised more than $30,000 for Kevin's legal fees.(Meeno)
"What I'm doing right now is just having my voice be heard, and showing the public and the community that this stuff matters," Tingri says.
Monahan and Schnitger, too, have been appealing to the community. A recent fundraiser they organized, involving musicians like Flea from the Red Hot Chili Peppers, raised $30,000.
Kevin says he is touched.
"Without knowing me, without having seen me, they helped me and I have no way of repaying them," he says.
After Tingri's math presentation, Kevin toured her school. As she pointed out classrooms with names like The Egret's Perch and the basketball court where the undefeated girls' team practises, Kevin says he couldn't help but think back to his own childhood.
Tingri shows Kevin her school, which he says reminds him of the carefree days of his youth before the gang threats made him too scared to attend. (Kim Brunhuber/CBC)
"I was so happy, full of dreams and plans, not worried about anything," he says.
Now Kevin worries that since the pillar upholding his asylum claim has come crashing down, authorities could deport him, possibly even before his court date in August.
His lawyer says it's not likely, but neither is it impossible.
"Some of the judges are terminating notices if they don't comply," Weisz says. "We're hoping [his claim] won't be pre-terminated."
Kevin says he's deliberately not thinking about what happens if his claim is denied.
"I'm putting my faith in God," he says.
Kevin practises his English with the Monahan family while they practise their Spanish. (Kim Brunhuber/CBC)
The same gang that killed his friend, he says, wants to do the same to him.
"I can't go back to my country; it's inevitable if I go back, they'll kill me," Kevin says. "Anyone who's in my shoes would be scared."
Some migrants have been heartened by Trump's recent reversal on the policy of separating families. If he could just speak to Trump, Kevin says, he would tell him that he didn't come to the U.S. to hurt anyone, that all human beings deserve an opportunity.
But he suspects his plea would fall on deaf ears.
"From what I've seen he's a closed man," Kevin says. "He thinks one thing, and he doesn't change his mind."