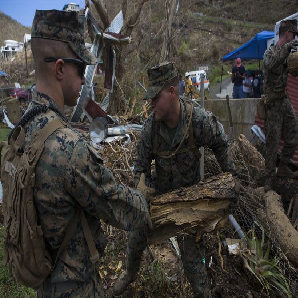 Many Brazilians look to military amid anger at politicians
22/06/2018
By Peter Prengaman and Marcelo Silva
From AP.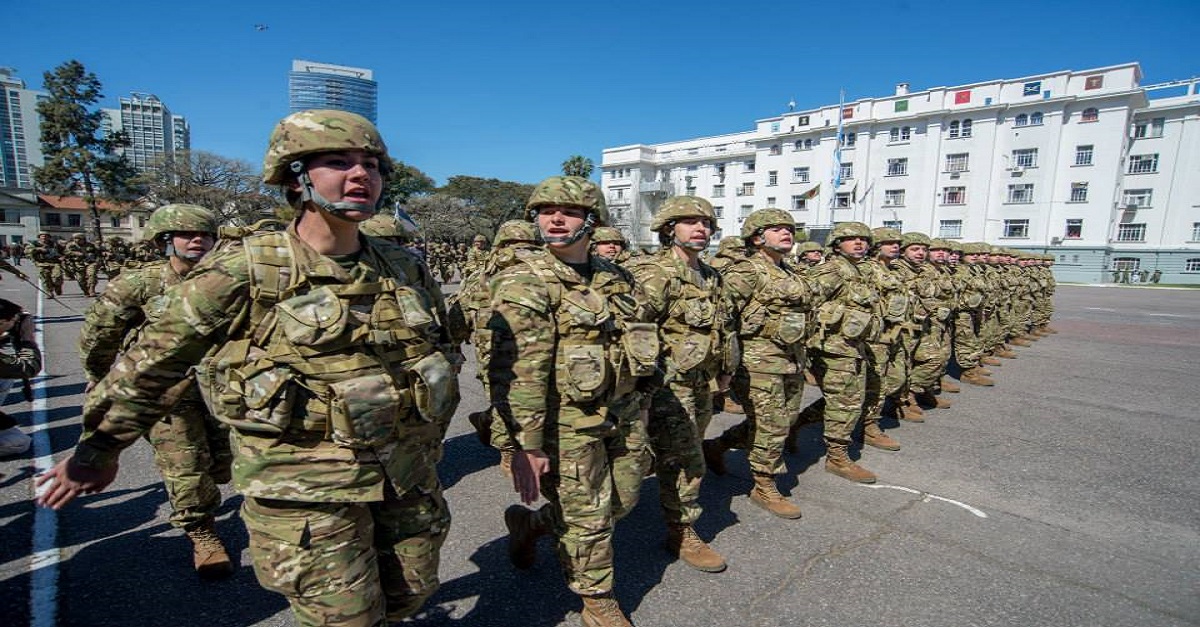 RIO DE JANEIRO (AP) — Furious at corrupt politicians and fearful of deteriorating security, many Brazilians are calling for a military intervention to clean house of crooked leaders and crack down on heavily armed drug gangs.
While chances of a military takeover in Latin America's largest nation are small, the calls have become such a part of the national discussion that several generals have felt compelled to deny any interest in such a move — though that hasn't kept them from sounding off on politics in a way that raises questions.
Such discussions would have been unthinkable even a few years ago in a country that emerged from a 21-year dictatorship in 1985, and most supporters tend to avoid the words "coup" or "dictatorship." But the largest corruption scandal in Latin American history and an economic downturn have underscored an emerging narrative that only the armed forces can save Brazil.
"Close down Congress, arrest everybody involved (in corruption) and shut the Supreme Court," said Toni Imbrosio Oliveira, a 61-year-old physical education teacher in Rio. "Why? Because there is collusion between all three branches of power."
Like other supporters, Oliveira said the military should only be in power long enough to write a new constitution, try corrupt politicians and hold general elections.
Until recently, calls for a return of military rule only came from small groups on the fringes. Today that view has moved much closer to the mainstream. Polls, myriad social media groups and last month's national truckers' strike, in which "Military Intervention Now!" signs were ubiquitous, show growing support.
"I support a military intervention to create a dignified democracy in Brazil," said Donizeti Dias Pereira, director of Tranziran, a trucking company in Rio de Janeiro. "That is not what we have today."
Brazilians are understandably angry. Beginning in 2014, the so-called Carwash investigation has uncovered a colossal corruption scheme that raised eyebrows in a country long inured to graft in politics.
Several construction companies essentially formed a cartel that decided which firms would get inflated contracts from state oil company Petrobras, siphoning billions of dollars for kickbacks to company officials, politicians and other government officials. The investigation and related probes have led to the jailing of several of the country's elite, from former Odebrecht CEO Marcelo Odebrecht to ex-President Luiz Inacio Lula da Silva.
But many politicians accused of wrongdoing, including President Michel Temer, remain in office. Watchdog groups estimate that 60 percent of members of Congress have either been charged or are being investigated for wrongdoing, and many will be running in October's general election.
Reginaldo Prandi, a sociology professor at the University of Sao Paulo and co-founder of the respected Datafolha polling institute, said a sluggish economic recovery after a deep recession is adding to the angst.
"The crisis creates dissatisfaction, hardships for many families and then there is this fantasy that a military dictatorship would be able to put the economy on track," said Prandi.
Prandi, historians and political analysts say there is much ignorance about the dictatorship, in part because an amnesty law has kept alleged perpetrators from being tried.
Compared to other military governments in South America, such as in Argentina and Chile, Brazil's version was less repressive. Still, at least 434 people were killed or disappeared during the dictatorship, according to a truth commission report in 2014. Thousands more were tortured, and the press was heavily censured.
"People who want intervention have no idea what a military government is," said Ana Miranda, who said she was tortured in the late 1960s and jailed four years for participating in anti-government demonstrations.
Miranda, a retired pharmacist who lives in Rio de Janeiro, said she was kicked so many times that she got kidney infections. Repeated electric shocks to her vagina — a common practice to extract information — led to such severe urinary infections that doctors told her she would never have children.
"It's like your body is being removed from your mind," she said, tears in her eyes, as she recounted being tortured.
Despite that past, the military is by far the most trusted institution in Brazil today, and polls show a decline in support for democracy and increasing support for the military to take a stronger hand.
In April, when the Supreme Court was deciding whether to allow da Silva, Brazil's president between 2003 and 2010, to remain free while he appealed a corruption conviction, Army Gen. Eduardo Villas Boas tweeted: "I assure the nation that the Brazilian Army, like all good citizens, shares the longing for the repudiation of impunity."
Many interpreted that as a warning of the top court to act against da Silva, which military leaders denied.
Still, a Datafolha poll soon after found that 61 percent of Brazilians supported the military sounding off on the political situation compared to 33 percent against it. Six percent declined to respond.
Today there is also much confusion about the economy under military rule.
"Ask anybody who lived through the military government," Antonio Kleiber do Nacimento, a 26-year-old marketing specialist in Sao Paulo who supports an intervention. "There were good jobs, functioning hospitals."
When Brazilian generals took over in 1964, inflation was at 90 percent and gross domestic product growth at 3 percent, according to central bank figures. By the late 1960s, inflation was brought under 30 percent and massive public works programs helped fuel several years of GDP growth around 10 percent.
In the early 1980s, however, Brazil suffered several years of recession, and when the military government ended in 1985, inflation was at 235 percent.
Brazilian generals today, who were young soldiers during the dictatorship, have repeatedly said they have no intention of intervening.
Since February, the military has been in charge of security in the state of Rio de Janeiro. Temer ordered the intervention amid rising crime less than two years after Rio hosted the 2016 Summer Olympics.
"When people are fearful and scared, they look for easy, quick solutions," said Robert Muggah, research director for Rio-based think tank Igarape, which focuses on security. "Right now, the political system is in crisis and the economic system is in meltdown."
Civil rights groups argue that the intervention, which has put thousands of troops on the streets, does nothing to address the issues driving increasing violence, like unemployment, lack of services and deep income inequality.
The general in charge of the intervention, Walter Souza Braga Netto, has also shown an authoritarian streak, prohibiting journalists from filming or photographing him at public events.
Supporters of an intervention could very well end up with a military-type government — in a democratic way. Congressman Jair Bolsonaro, a former Army captain who waxes nostalgically about the dictatorship, is second in the polls behind da Silva, who is jailed and likely will not be able to run.
Bolsonaro has promised to root out corruption, crack down on criminals, including by giving police a "carte blanche" to use their weapons while on duty, and fill his Cabinet with military leaders.
"The fact that a candidate like Jair Bolsonaro, who openly defends the dictatorship and torture, has 20 percent support in the polls shows that the defenders of democracy have failed," said Claudio Fonteles, a former member of the truth commission.