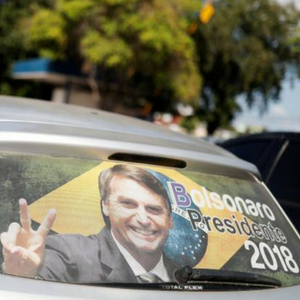 Brazil's Lawless Amazon Embraces Hardline Presidential Candidate
28/08/2018
By David Biller
Originally published by Bloomberg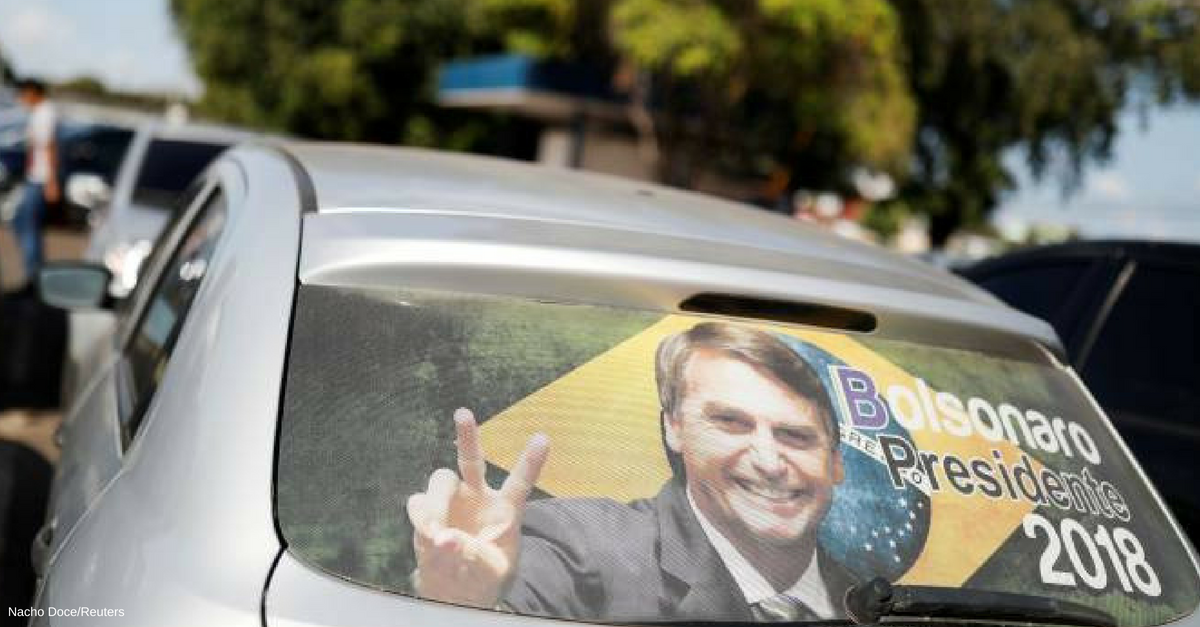 In one of the most lawless corners of Brazil, the former paratrooper and leading presidential candidate Jair Bolsonaro is finding a receptive audience for his hardline stance on law and order.
Home to the Amazon rainforest, Brazil's north has long been a violent, sparsely populated frontier region with sketchy land rights, where ranchers and landless peasants frequently clash. It's poor too: second only to the northeast in terms of the percentage of residents dependent on Bolsa Familia, the flagship social welfare program expanded under Presidents Luiz Inacio Lula da Silva and Dilma Rousseff. They won the region in the last four elections.
But rural violence has surged as homicides across Brazil hit a record 63,880 last year – more than any other nation in the world, according to Instituto Igarape, a Rio de Janeiro-based think tank. The northern states of Para and Acre account for two of the highest rates in the country. With Lula likely barred from running given his corruption conviction, Bolsonaro leads in the north, as he does in three of Brazil's four other regions.
His pledge to protect life and property resonates deeply with those in rural areas who feel neglected as well as those city-dwellers grown desperate amid spiraling crime.
"Private property is sacred, it doesn't matter if it's in the countryside or in the city!'' he told a cheering crowd in the state of Para. "The government has no way to provide security for you. If it can't, the government shouldn't stop you from defending yourselves!''
Land Clashes
Brazil has only begun reckoning with the murkiness of land claims – a fraught process in the Amazon, where land grabs have been endemic. A new system obliges rural landholders to present documentation of all holdings; the area registered in the north exceeds what's geographically possible by an area the size of California.
Last year police officers entered a ranch in Para with warrants for squatters who'd already been expelled. But rather than carry out arrests, the police executed 10 of them and their broken bones indicated torture, according to charges filed by public prosecutors. It was Brazil's biggest rural massacre since 1996, when Para police killed 19 protesters from the Landless Movement, most at point-blank range.
Speaking at Eldorado do Carajas, the site of the 1996 massacre, Bolsonaro called landless leaders "scoundrels and bums'' who should've been jailed.
"We need to separate the wheat from the chaff, separate who wants to produce and who wants to invade land to sell it,'' said Maria Augusta da Silva Neta, a cattle rancher. "Brazil's reached the point it needs radical change, for the good. We'll only get that with someone who has a strong hand.''
Two of the most violent cities in Brazil lie either side of the Belo Monte dam, the biggest and most controversial infrastructure project of the Rousseff presidency. Its construction required the deployment of national guard troops and displaced tens of thousands of people to surrounding areas, sapping local support for the Workers' Party and creating the conditions for more clashes, according to public defender Andreia Barreto. The situation worsened as Michel Temer's administration weakened agrarian institutions, she said.