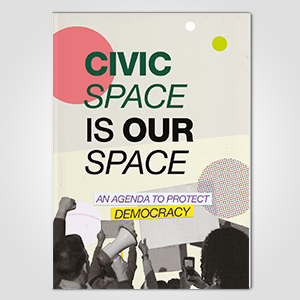 Civic Space is Our Space – An Agenda for the Protection of Democracy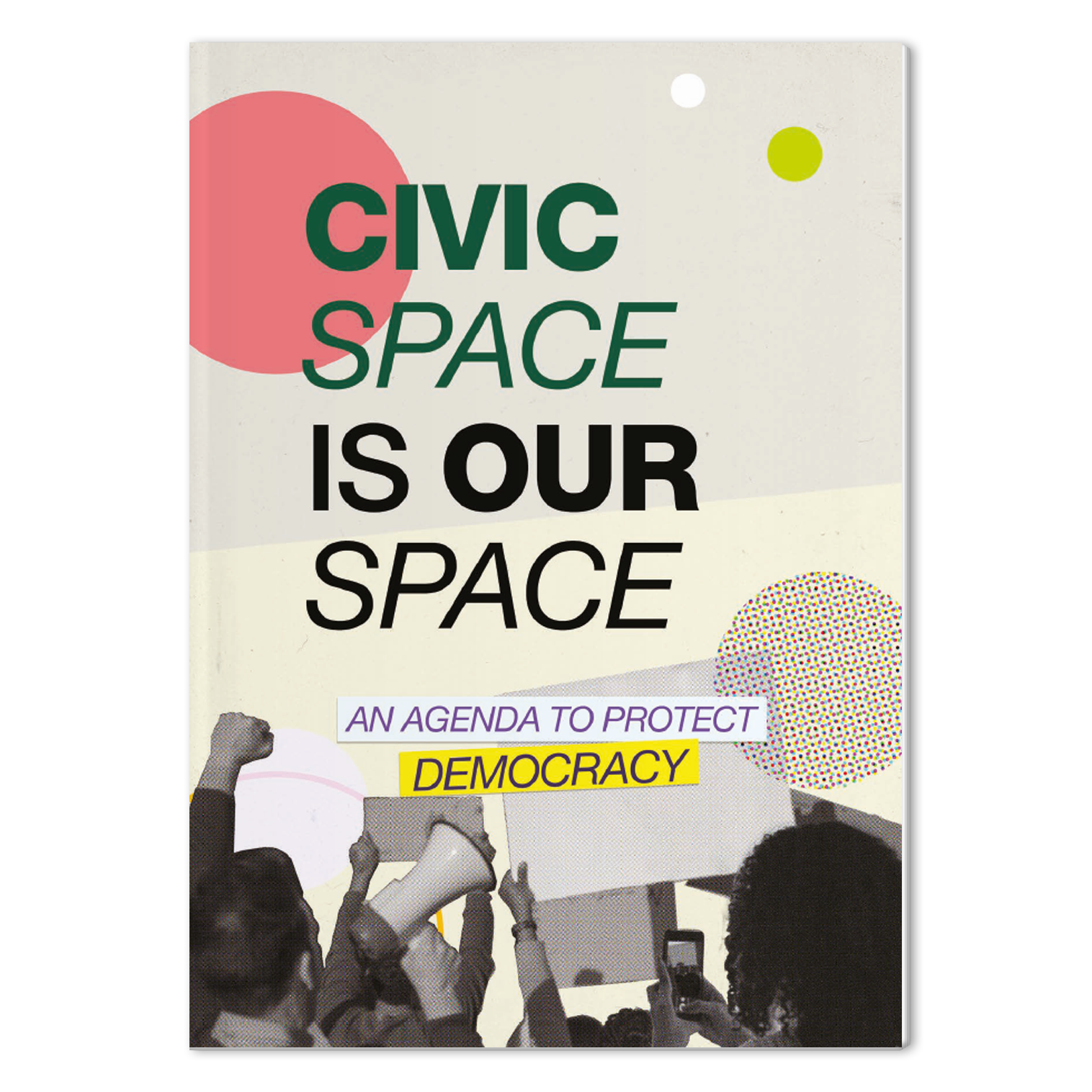 The Igarapé Institute joins 39 organizations and dozens of personalities to launch the document "Civic Space is Our Space – An Agenda for the Protection of Democracy" with concrete proposals and actions that can be used by institutions, civic leaders of all sectors of society, the media and citizens in defense of democracy.
In one of the most challenging moments of Brazilian democracy since 1988, the agenda presents itself as a great call to civic engagement.
Also part of the initiative is a video where prominent personalities talk about attacks they suffered because of their professional performance and political positions. The video brings powerful testimonies from Caetano Scannavino, Carolina Solberg, Célia Xakriabá, Debora Diniz, Felipe Neto, Ilona Szabó, Leonardo Sakamoto, Pedro Hallal, Ricardo Galvão and Zezé Motta. Its main message is: attacking civic space is attacking people and any one of us can be hit. The video shows that the environment of attacks on democracy includes attempts at censorship, persecution, cyber threats and even physical ones (watch on our YouTube channel).
The agenda "Civic Space is Our Space" is divided into four axes: civil society participation, access to information and free circulation of ideas; combating misinformation and repudiating stigmatizing discourse and resuming the institutions' democratic purpose and safeguarding the public interest. Each of them contains concrete proposals that aim to strengthen democratic culture, protect our fundamental freedoms, and safeguard the purpose of institutions and mandates. The agenda innovates by listing numerous proposals in which ordinary citizens and civil society organizations can engage in order to protect and strengthen democracy.
Personalities and organizations from different political and acting fields were invited as ambassadors for the agenda. The initiative intends to make wide use of social networks, using the hashtag #NossoEspaçoCívico.
The agenda and the video are part of the Civic Space Program, which includes research and analysis on the topic, in addition to the podcast series "You Can Change the World!", which is now in its second season, the book "The Defense of Space Civic", and the strategic article "The Ágora under attack" that brings a typology to the analysis of the closing of civic space in Brazil and in the world.
Read the publication
Meet the Civic Space program
The organizations that support the launching of the agenda are: