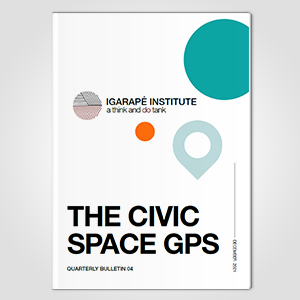 The Civic Space GPS 4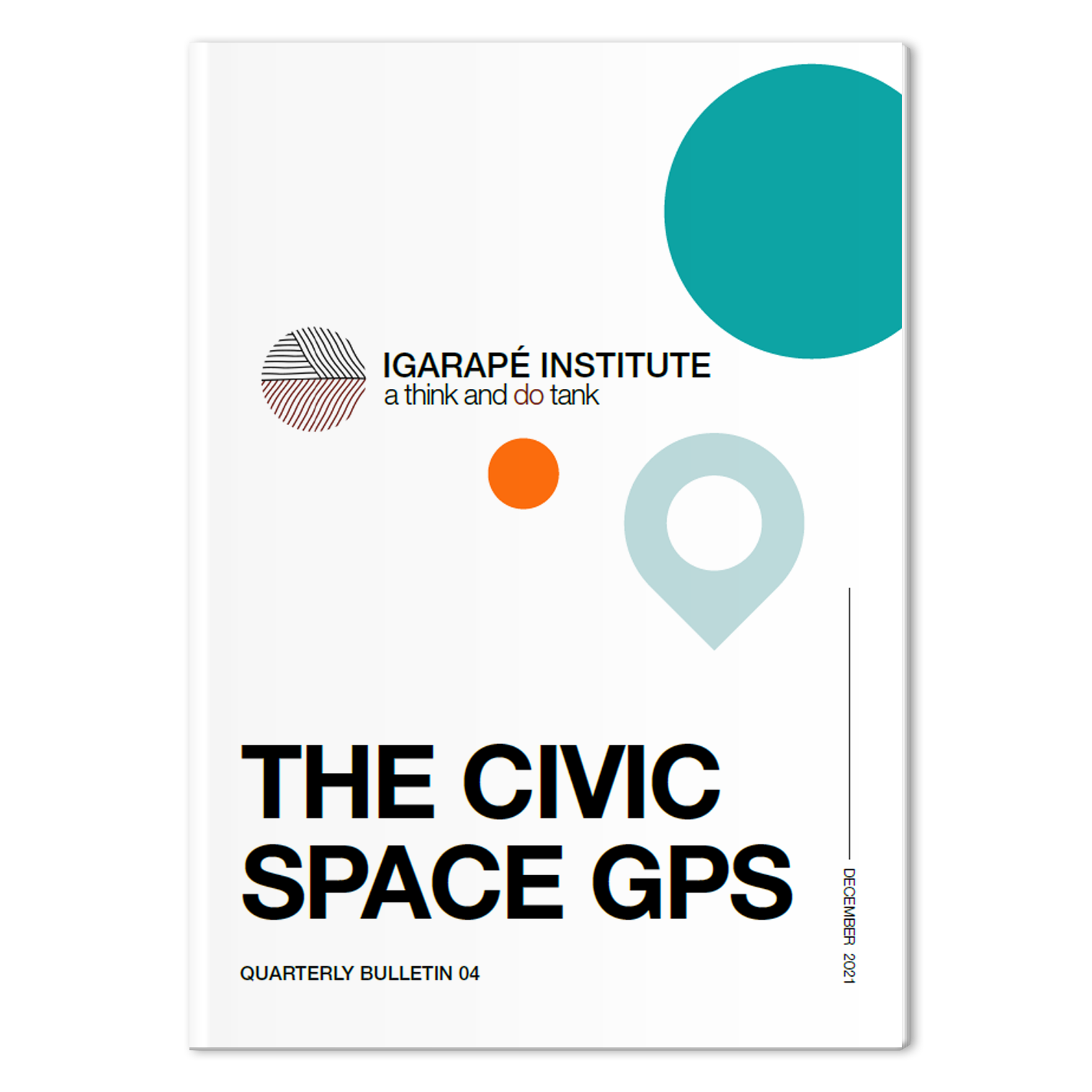 The closure of civic space — the sphere between business, the State and family in which citizens organize, debate and act to influence public policies and the direction of the country —  continues in Brazil. The fourth edition of Civic Space GPS bulletin consolidates one year of systematic monitoring of the national scenario by Igarapé Institute. The quarterly bulletin registers an impressive increase in attacks and threats to civic space in Brazil from July through August 2021, an average of almost six per day.
In this edition, a total of 522 threats and attacks were published by the press and categorized according to typology to understand strategies and tactics used to attack civic space. The bulletin also identifies 531 institutional responses and 306 actions of resistence from civil society and other groups. In 63 cases the government changed its position. The bulletin also tracked 531 institutional responses and 306 acts of resistance from civil society and other groups. There were 63 changes in the government' stance in the quarter. 
Read the publication