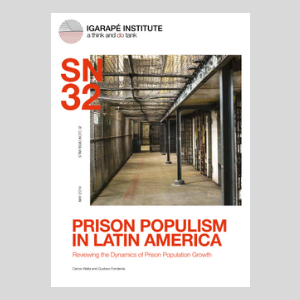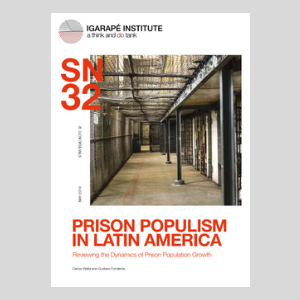 Prison populism in Latin America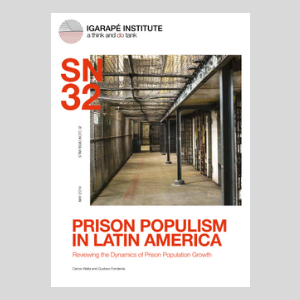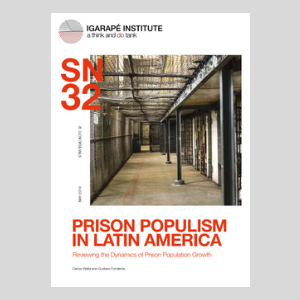 The objective of this study is to offer a data-driven review of the growth, trends, and the principle reasons behind the rapid expansion of the prison population in the region during the past two decades. A key factor appears to be the rise of prison populism. We do not provide an argument for the recent decrease in the growth rate, it is too early to determine whether the recent slow-down in prison population growth is due to a regime shift in the time series, or the effect of random variation. Still, ceteris paribus, we provide a projection of the prison population rate for the region.
This Strategic Note fills a gap in the literature. Our particular contribution consists of the compilation on quantitative data of the region's prison population, with the purpose of providing a broad but novel overview of the rapid growth and challenges to a wide audience of researchers and practitioners worldwide.