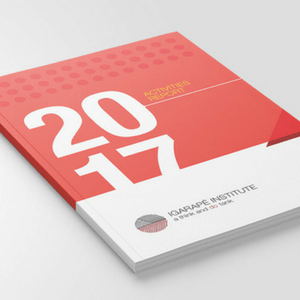 Igarapé releases its annual report

The Igarapé Institute racked-up some impressive wins in 2017. The annual report highlights some of the key numbers: over 40 publications, keynotes and lectures in over 135 events in 18 countries, at least 7.647 citations media around the world, major features in the The Economist, Folha de S. Paulo, Globo and many other news outlets.
The Institute also generated some important policy impacts at the regional level. One example is the Instinct for Life campaign which operated in seven Latin American countries. The initiative – which promoted a 50% drop in homicide in the next 10 years – involved more 60 organizations and generated over 500 separate actions.
The Institute also delivered some positive outcomes nationally. Working with partners like the Institute for Public Security, the Institute also launched a new crime mapping system for Rio de Janeiro – ISPGeo. The platform is now being used by military and civil police analysts to help shape more accountable policing in the state.
Igarapé Institute research was picked-up in leading opinion-shaping outlets around the world. For example, findings were featured in by the Economist Intelligence Unit, the Organization for Economic Cooperation and Development, and the United Nations office on Drugs and Crime. Institute staff delivered lectures at high-profile venues such as TED Global, the UN General Assembly, and the World Economic Forum in Dubai with videos reaching millions of people. The Institute was also awarded distinctions by the Canadian government and the Brazilian Army.