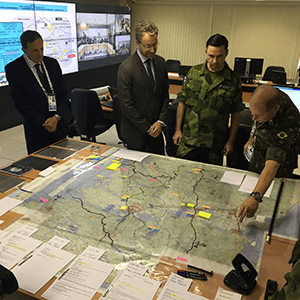 Building peace around the world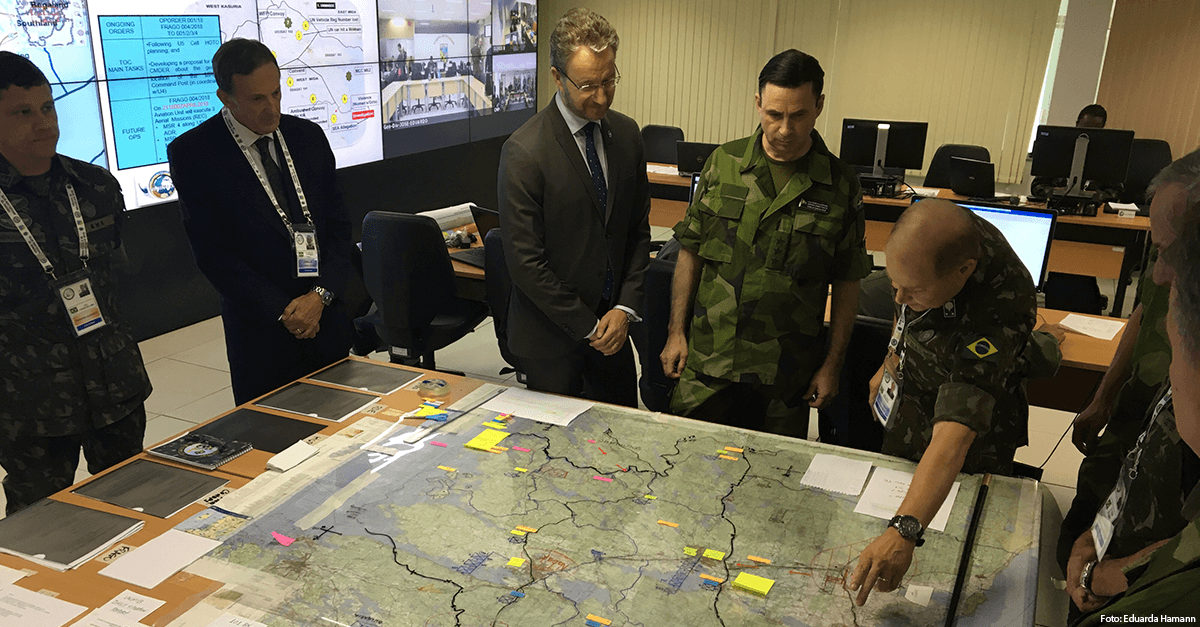 The Institute was active around the world in April. Our researchers participated in over a dozen events, a few of which are listed below.
Igarapé Institute´s Ana Paula Pelegrino participated in the Oslo Freedom Forum, a major gathering of global human rights activists. Considered the "Oscars" of the human rights community, Ana Paula discussed the latest developments in drug policy reform in Latin America.
The Igarapé Institute took part in a High Level Event on Sustaining Peace at the UN Secretariat in partnership with the Stimson Center and the governments of Canada and Nigeria. The Institute´s Adriana Abdenur highlighted examples of effective peacebuilding practice from Igarapé's Innovation in Conflict Prevention (ICP) initiative.
Igarapé Institute research director, Robert Muggah, was a keynote speaker at Brazil's first Singularity Summit in São Paulo. He was in the first panel alongside legendary investor Peter Diamandis. The first and largest summit of its kind in Brazil, it assembled more than 2,500 participants, in addition to 15,000 viewing on life-stream.
Robert Muggah was also a keynote speaker at the Latin American GRI Club summit in New York. He discussed the risks and opportunities of infrastructure development in cities across Latin America to 500 industry leaders across the real estate, construction, telecommunications and energy sectors. A summary of some of his reflections are now out in the Agenda (in English and Spanish).
Robert Muggah also led a course on the political economy of peace support operations with the Department for Political Affairs (DPA) in New York. The course teaches the basics of political science and macroeconomics to mediators and practitioners that are based in some of the world´s most challenging countries.
Robert Muggah also gave a keynote presentation at the annual Nexus Summit in Europe. He discussed future global threats, particularly to cities, and the potential of social impact investing with more than 500 leading philanthropists with a net worth of over $500 billion. He also worked with the city of Rotterdam to explore solutions to deal with rising sea levels.
Meanwhile, Igarapé Institute´s Ilona Szabo also led a panel on "Public Policies for a New Approach on Chemical Dependency". She was representing Igarapé at the Brazil Conference and annual event hosted by Harvard and MIT in Boston. Ilona also discussed similar types of themes at the Casa do Saber in Rio.
What's more, Igarapé Institute's researcher Eduarda Hamann participated in the 8th edition of the Viking Exercise, a massive simulated peace operation. Created in 1999 by Sweden and USA, the event was held for the first time in Brazil. Around 2,500 people from 60 countries and 80 institutions were involved. In late May, Eduarda also represented Igarapé at Brazil's celebrations for Peacekeeper's Day.