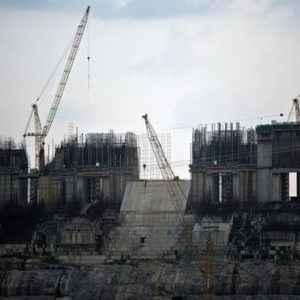 At least 7.7m Brazilians forced to leave homes since 2000, study finds
Georeferencing helps reveal the scale of impact from natural disasters and dam building
Dom Phillips, for The Guardian
At least 7.7 million Brazilians, or one every minute, have been forced to leave their homes since 2000, a pioneering study has found.
Of those, 6.4 million moved after large-scale flooding, droughts and other natural disasters, while 1.2 million were forced out by large-scale construction projects like dams.
The analysis was conducted by Forced Migration Observatory (FMO), a digital platform launched on Wednesday that uses georeferencing data.
Significant attention has been paid recently to the fact that Brazil, a large country with a population of 209 million, has taken in only 10,000 refugees from countries such as Syria.
But little is known about people affected by forced migrations within Brazil, whom the government has no legal framework to protect, said researchers from the Igarapé Institute, an independent thinktank based in Rio de Janeiro.
Rob Muggah, its director, came up with the idea for the FMO project in 2015. But once researchers began gathering information from local and national government, private companies, development banks, the World Bank and activist groups they soon abandon an initial estimate of 1.7 million people.
"What I was struck by was how little we knew and how little a government response existed to manage this displacement," he said. "Our hope with this observatory is to help shape a more informed debate and discussion."
It took repeated requests to get information on people displaced by big development projects. This data is generally included in environmental reports, rather than calculated separately.
"People, it turns out, are just one small subcategory of the environmental impact assessment that you have to do for credit or for loans or whatever," Muggah said.
Data on people forced to migrate by disasters came from government departments. Many more have probably been forced to move by Brazil's soaring violent crime rates, but a "code of silence" makes compiling that data impossible, Muggah said.
The interactive FMO platform presents data, maps and video and includes emblematic cases of mega-projects and natural disasters such as the 2015 Mariana dam collapse in which 19 people died and nearly 1,400 lost their homes.
Floods in the north-east of Brazil in 2009 killed 43 people and forced 343,000 from their homes. Devastating flooding in mountainous regions near Rio in 2011 killed 889 people and left nearly 34,000 people homeless.
In 2015 alone, 64,000 people moved because of a five-year drought in the semi-arid interior regions of Brazil's north-east.
"Unfortunately there is still a lot of migration because of this drought," said Caroline Albanesi from the São Paulo-based non-profit group Amigos de Bem (Good Friends), which works with those affected in semi-arid regions.
Brazil has a long history of relocating populations for ambitious construction projects like dams. In 2000 10,000 people were moved for the Itá dam in the south of the country, the FMO calculated. From 2014, 30,000 were moved for construction of the huge Belo Monte dam in the Amazon state of Pará.
Activist groups said numbers could be much higher and that migrants suffered from a lack of decent housing and government care. Many were relocated to small houses in purpose-built, distant suburbs that have seen flooding, water shortages and structural problems, said Antonia Melo from Xingu Vivo,) an non-profit organisation in nearby Altamira.
"There is a lack of water. Most of them have to buy drinking water, they have no work, the unemployment is very high," she said.
Incomers have swollen the population of Altamira, whose crime rate has soared. The city has become one of the most violent in the country.
But there is no coordinated policy to deal with such problems. Instead, rehousing is the responsibility of companies building dams, said Elisa Estronioli, the national coordinator of the Movement for Those Affected by Dams (MAB). And for these companies, housing is not a right, but a cost.
"The companies have the power to say who is affected and who is not. For us this is a serious conflict of interests," she said.