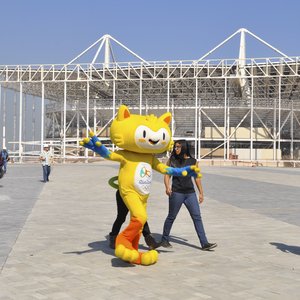 The Games Have Been a Distraction
August, 2016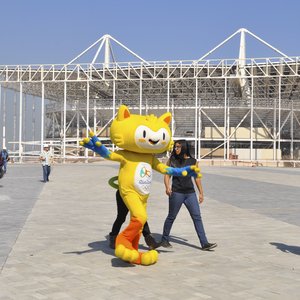 TCB: When the Olympics end, suspended Brazilian President Dilma Rousseff's impeachment trial begins. How do you see this playing out – what's the timeline, and is it a foregone conclusion she will be impeached?
Robert Muggah: The path to President Dilma Rousseff´s impeachment has four distinct phases. It all started back on 17 April when the Lower House of Congress voted 367 to 137 in favor for impeachment. The next stage occurred when the Senate voted to initiate the formal impeachment process on 12 May, with a vote of 55 (in favor) to 22 (against). Rousseff was immediately suspended from office, and her Vice President – Michel Temer – was appointed interim President.
Then, after a marathon session last week, the Brazilian Senate voted 59 to 21 to hold the trial to impeach the suspended President. Rousseff has been formally charged with illegal accounting practices to mask budget shortfalls in the lead-up to the national election in 2014. This is a practice that numerous previous presidents have used, though never to the extent seen under Rousseff. The suspended President, meanwhile, continues to deny any wrongdoing and describes her impeachment as a coup and a right-wing elite conspiracy.
Now with the decision to hold a trial passed, the final step is the trial itself, which should take place in late August (though could occur in early September). A two-thirds majority is required in order to impeach Rousseff, and most surveys predict her defeat. If the Senate votes in favor of her impeachment, as they are expected to, then Rousseff will be permanently removed from office, and 13 years of rule by the Workers' Party (PT) will come to an end.
What happens after her likely impeachment is uncertain. Not surprisingly, interim President Temer is calling for the Senate to conclude its business quickly so that he can push ahead with legislation to limit public spending and undertake pension reform – two huge priorities. But given the present level of volatility in Brasilia, Brazil's capital, anything is possible.
Assuming Rousseff gets impeached and ongoing corruption scandals don't bring Temer down, he will serve as President until the next elections in 2018. Ironically, Temer now holds an office he will be ineligible to run for in the 2018 elections, as he is banned from seeking political office for eight years for violating campaign finance laws. The opposition PT, while much diminished, is in no mood to play ball. Expect fireworks.
TCB: What will the Brazilian government need to focus on post-Olympics? 
RM: The Olympics are a (welcome) distraction for most Brazilians. Brazil is in the grips of an unprecedented series of political and corporate scandals; the worst economic recession since 1929, a raft of environmental disasters, including droughts; ongoing public health crises (Zika, HINI, and Dengue); and a severe deterioration in security in some parts of the country. This is coinciding with a vacuum of political leadership that has left most Brazilians feeling frustrated and disillusioned.
These overlapping crises are occurring during a period of acute political polarization. The cracks started emerging in earnest a few years ago, in 2013, when the country was gripped by the most widespread protests in a generation. It deepened in the lead-up to the 2014 Presidential elections. And it has reached fever pitch over the past 24 months, with the fall of both Rousseff and, most recently, former President Lula, who will soon face trial for his alleged role in a major corruption scandal.
Against this volatile backdrop, there is a deluge of urgent priorities that need to be addressed by Temer. Some of them are more feasible than others. On the economic front, there is an urgent need to address the severely deteriorating finances, reduce government expenses and domestic interest rates, restore debt sustainability, and develop a realistic plan to undertake pension reform.
These and other economic reforms must be pursued while also preserving a number of key social welfare programs that are even more urgently needed for the country's low and middle classes. The left will demand concessions for any reforms moving forward, including continued increases in wages for public servants. With GDP projected to grow by just 0.5 percent in 2017 and joblessness at close to 11 percent, achieving some degree of economic probity is an immensely tall order.
On the political front, Temer needs to drive political reform and ensure sustained support for the corruption investigations that are underway. The reality is that Brazil's political system is currently dysfunctional and a restructuring of the more than 32 registered parties is necessary. If there is a silver lining to Brazil's present crises, it is that the judiciary has held firm and ensured the rule of law. What is more, there are incremental signs of progress. Since May, Temer has already overhauled the leadership of the Brazilian National Development Bank (BNDES) and Petrobras, the national oil company. A strong coalition will be required to make reforms stick.
TCB: Regarding economics, will the Olympics leave Brazil with more money and Brazilians with more services (like public transit)? Or will the amount of money used toward preparing for the Games not outweigh any revenue brought in? 
RM: Let's first consider the overall material costs of the Olympics. The latest projections have the bill at around $4.6 billion, with another $1.5 billion in extra costs. That's about 50 percent more than originally estimated. It´s worth recalling that a good portion of this spending was private sector led, though most was paid for by the tax-payer. While this may seem high, it is still considerably less than the $15 billion spent on the London Games, or the $21 billion spent in Beijing. It is worth recalling that the average cost over-runs for all Games since 1960 is above 170 percent.
The fact is that most mega-events seldom result in a positive net benefit. In most cases, politicians exaggerate the benefits and minimize the costs. In the case of Rio, the Olympic Committee and the mayor promised that it would result in tremendous benefits for the city and the country, especially with regard to public transportation, infrastructure development, and tourism. They also said it would generate returns in education and even environmental sustainability. And to be fair, there have been some improvements.
Take the case of public transport. Rio has some of the most congested roads in Latin America, and, indeed, the world. Many people spend between two and four hours a day commuting to and from work. The Rio Olympics precipitated a number of city improvements – including new under-ground lines, elevated highways, and bus rapid transit systems. There were also improvements to the tourist infrastructure, including the downtown port area which was given a massive upgrade and a new light rail line – though it remains to be seen how residents and local business owners will benefit over the long term. The city also produced a new sporting complex in the Olympic village and close to 70,000 new hotel rooms. Some improvements were made to sewage, but these were extremely modest.
The real question is who ultimately benefits from Rio's Olympic Games? Human rights advocates are concerned that rather than contribute to building a more inclusive metropolitan area, the Olympics may have further segmented the divide between the haves and have-nots. The public transport system, while reaching parts of the poorer West Zone of the city, are really designed to service the well-heeled areas of the South Zone and Barra, the affluent area where the Olympics are held. And rather than restoring some key historic areas, the city opted instead to raze them.
One of the major question marks is housing. Many of the hotel complexes set up for the 10,000 visiting athletes will be converted into high-cost apartments after the Olympics, though a large majority of these remain unsold. These decisions will not benefit the estimated 20 thousand families evicted from their homes and tens of thousands more low-income residents. And as for the Guanabara Bay, the levels of pollution, including effluent pouring in from untreated pipes of around 14 thousand small companies lining the water, continue to be intolerably high.
TCB: Are the Games boosting Brazil's international prestige (like once hoped), and will we see more action from Brazil on the world stage post-Games (for example, more trade deals)?
RM: When they were awarded in 2009, the Olympic Games seemed to coincide with the arrival of Brazil as one of the world's newest powerhouses. The country's GDP growth was near 7.5 percent, and it was busily expanding trade partnerships around the world, especially with the so-called BRICS countries – Russia, India, South Africa, and China. Today, the situation is dramatically different. China´s insatiable appetite has subsided. The economy has ground to a halt. The Games have, if anything, revealed the country's many political and economic shortcomings.
With the exception of the widely lauded Opening Ceremony, viewed by an estimated 3.5 billion people, the Games have received mixed reviews. Some have applauded the many positive individual stories emerging from the event, while others have decried the many problems related to organization, infrastructure, and security. It is impossible to declare the Games a success or failure at this stage, but to be sure, it has been a bumpy ride. For most Brazilians, the Games are a distraction.
The interim President Temer and his Minister for External Relations José Serra, were already pivoting Brazil´s international relations agenda before the Olympics got underway. They described this as moving foreign policy from a focus on ideology to trade. The Minister´s first visit was to Argentina to re-set relations with the new government there and to refocus Mercosur on free trade. Serra then visited with the OECD (Organization for Economic Cooperation and Development) to discuss ways of reviving Brazilian (and Mercosur) trade to North America and Western Europe.
What is less clear is where the new government stands in relation to its relationships with the UN and on questions of international peace and security. A commitment to multilateral institutions and non-interventionism is a mainstay of Brazilian foreign policy and is unlikely to change.  Serra recently started paying-up Brazil´s outstanding dues to the UN, suggesting that the country will continue positively engaging. To be sure, most diplomats at the Ministry of External Relations are holding their heads high for the first time in years.