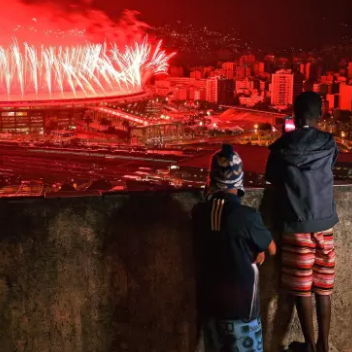 Rio violence exposes Brazil's missed chance
Published at Financial Times, August 3, 2017 – learn more here
When he was a teenager, Ivan da Silva Martins played the role of a gang member in City of God, a landmark film about crime in a Rio de Janeiro slum. Fifteen years later, protected in a safe house in one of the city's hillside favelas by young men brandishing AR-15 semi-automatic rifles, Mr Martins' life is imitating the most brutal art.
Known in the local media as "Ivanzinho" or "Ivan the Terrible", he is wanted by police in connection with the murder of an officer during a shootout last month in Vidigal, a normally quiet favela overlooking Rio's upmarket Leblon neighbourhood.
Mr Martins, who says he feared being executed by the police, gave himself up to the authorities three days after speaking to the FT, insisting that he was innocent. "This is a fabrication, a manipulation," he complains, arguing the police have wrongly portrayed him as being the drug boss in Vidigal.
***
One result is that Rio is one of the world's most dangerous places to be a police officer, with 91 killed so far this year, according to a count by local media. This compared with 23 officers killed in firearm-related incidents in the first six months of this year in the entire US. One study by the state military police, as regular police are known, claims that an officer in Rio is more likely to be killed on duty than a US soldier was in the second world war or Vietnam.
"The public security sector is severely, chronically underfunded, it suffers from some weak leadership and the police has extraordinary low morale right now," says Robert Muggah, research director of the Igarapé Institute in Rio, a think-tank on security issues