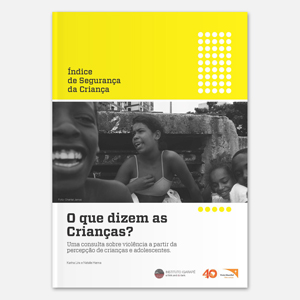 What do children say?
September, 2016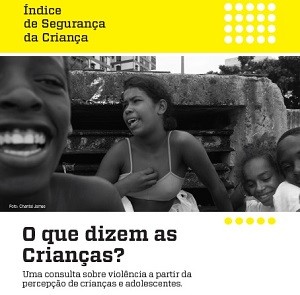 Violence is the leading cause of death for children and adolescents aged 10-19 in Brazil. It ravages families and communities, leaving physical and psychological scars and trauma in its wake. Epidemic levels of violence are widely tolerated.
The Igarapé Institute developed Child Security Index (CSI), designed to shed light on the ways in which young people experience fear and anxiety in violent areas. The CSI is a digital survey that examines how children perceive their security environment at home, in schools and in public spaces. Also, it measure the perception from the people they live with (family, neighbors, police and even people who work with illegal activities) and how do they feel about their welfare.
The CSI was tested in 14 Brazilian cities since 2014. Cities include Dix-Sept Rosado and Mossoró (RN); Catolé do Rocha (PB), Fortaleza (CE), Recife (PE), Manacapuru (AM); Canapi, Inhapi and Maceió (AL), Salvador (BA), Itinga (MG), Rio de Janeiro and Nova Iguaçu (RJ), and São Paulo (SP). The project were supported in this endeavor by World Vision International, Google Brasil, Oi Futuro and Bernard van Leer Foundation.
The surveys done in partnership with World Vision in 12 cities across Brazil revealed a host of other findings that may be of interest to policy makers, practitioners and child welfare specialists, and the current publication gathers those findings.
Starting in 2017, the CSI will start being tested outside Brazil, as far away North America, Central America and the Caribbean. The Igarapé Institute is forging partnerships with a number of organizations to test the platform and generate baseline data for violence prevention initiatives in St Kitts, Barbados and Guyana, and to measure anti-gang intervention impacts in Chicago and New Jersey. 
Main Findings
View PDF (in Portuguese)