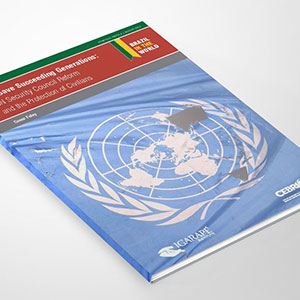 To Save Succeeding Generations: UN Security Council Reform and the Protection of Civilians
There is now widespread agreement that the UN Security Council must change. The power structure established at the end of the Second World War no longer reflects the realities of world politics and international relations. This makes the veto powers of the Security Council's five permanent members (P5), Britain, China, France, Russia and the United States, increasingly anachronistic.
A deadlock remains, however, as to how such change should take place. One of the strongest arguments for reform is that since the primary purpose of the Security Council is the maintenance of international peace and security, and most of the threats to this take place in what is often termed the 'global south', it is absurd that the mandates for peacekeeping missions are being written by a body which excludes the vast majority of both troop-contributing and mission-hosting states from its permanent membership.
This Strategic Paper was written as a contribution to the debate about UN reform with specific reference to the protection of civilians by peacekeeping missions under international law. It argues that the opportunity for reform should include clarification of the UN's own responsibilities under international human rights and humanitarian law (IHL). It is the first in a series of papers being produced by the Igarapé Institute and CEBRI on Brazil´s role in the world.
VIEW PDF