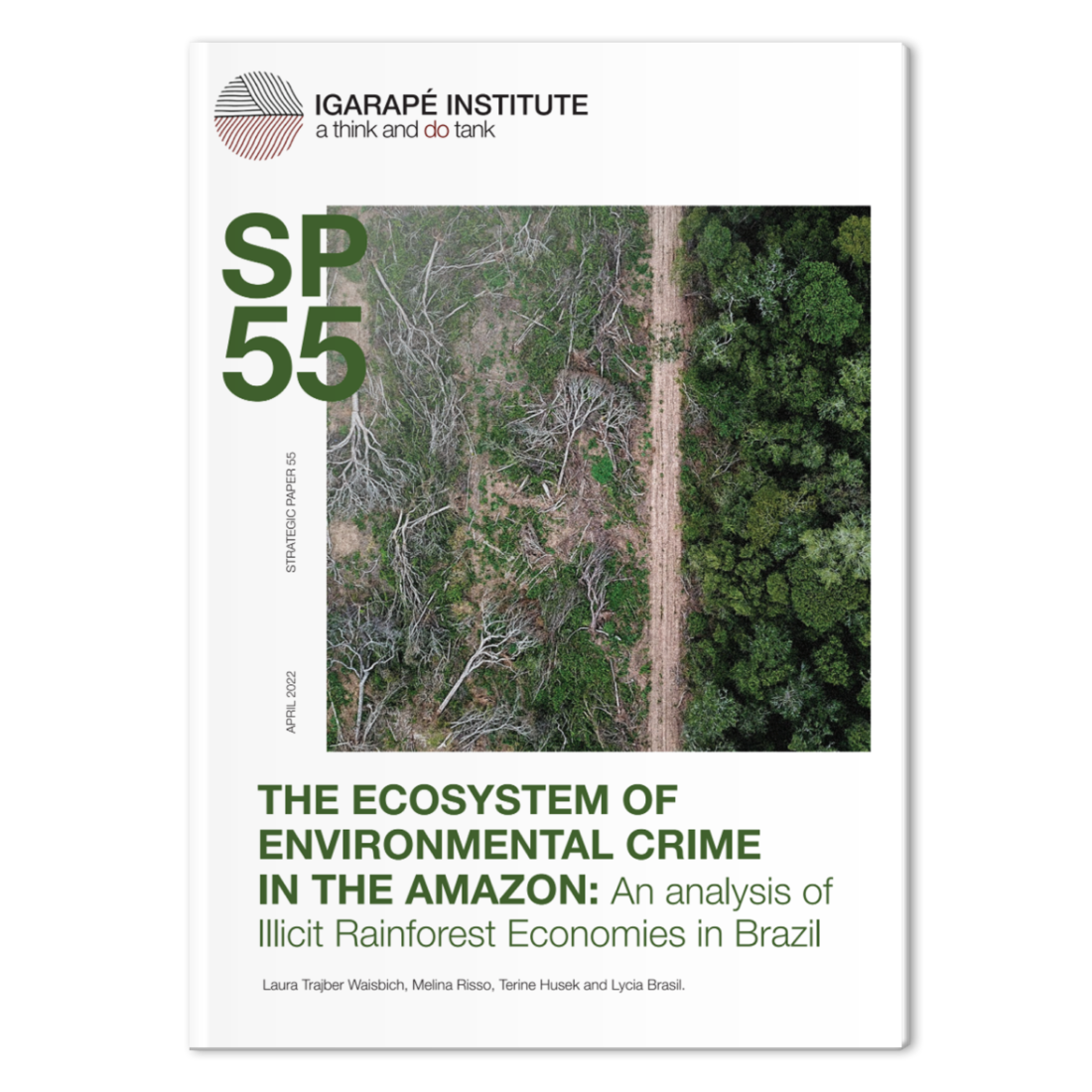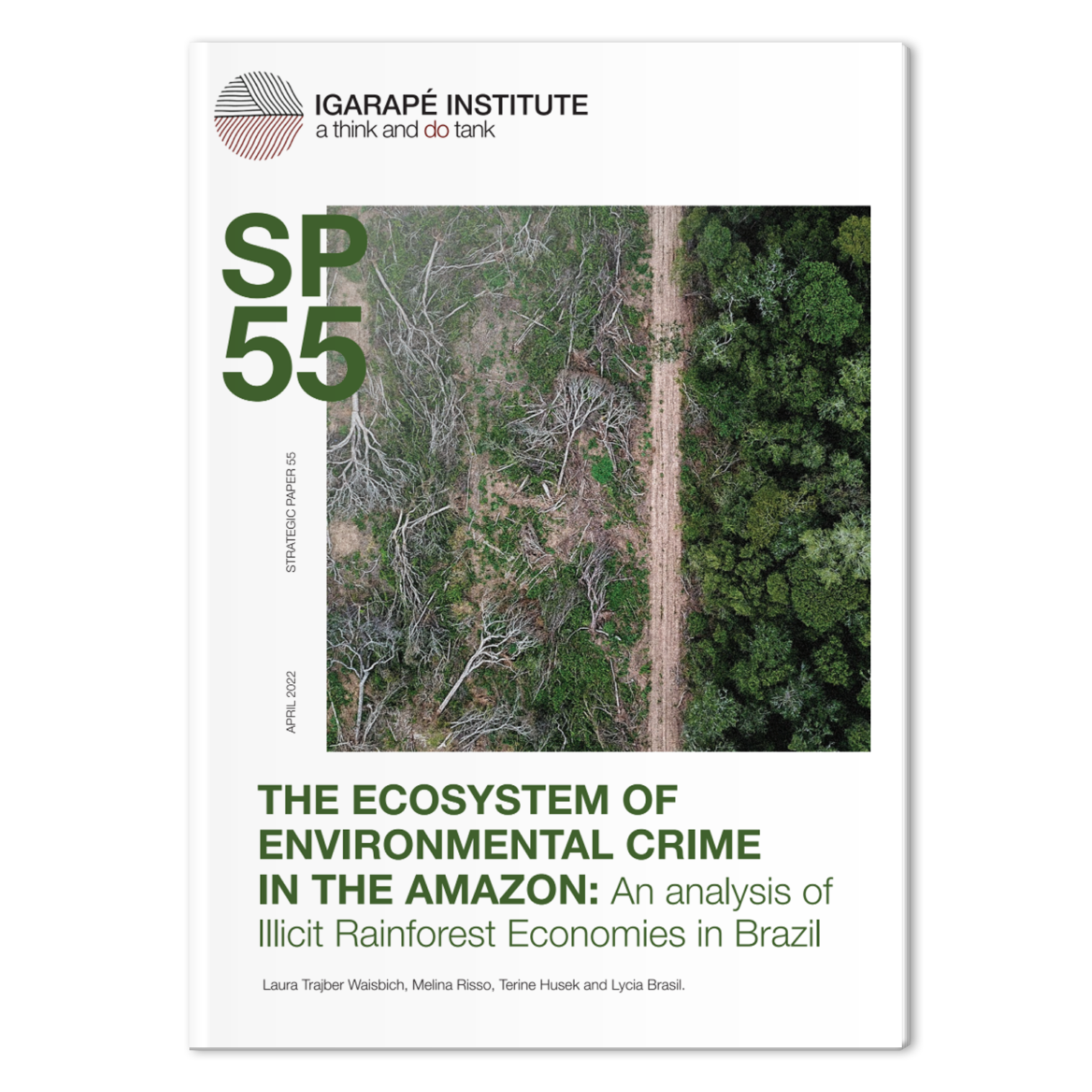 The ecosystem of environmental crime in the Amazon: an analysis of illicit rainforest economies in Brazil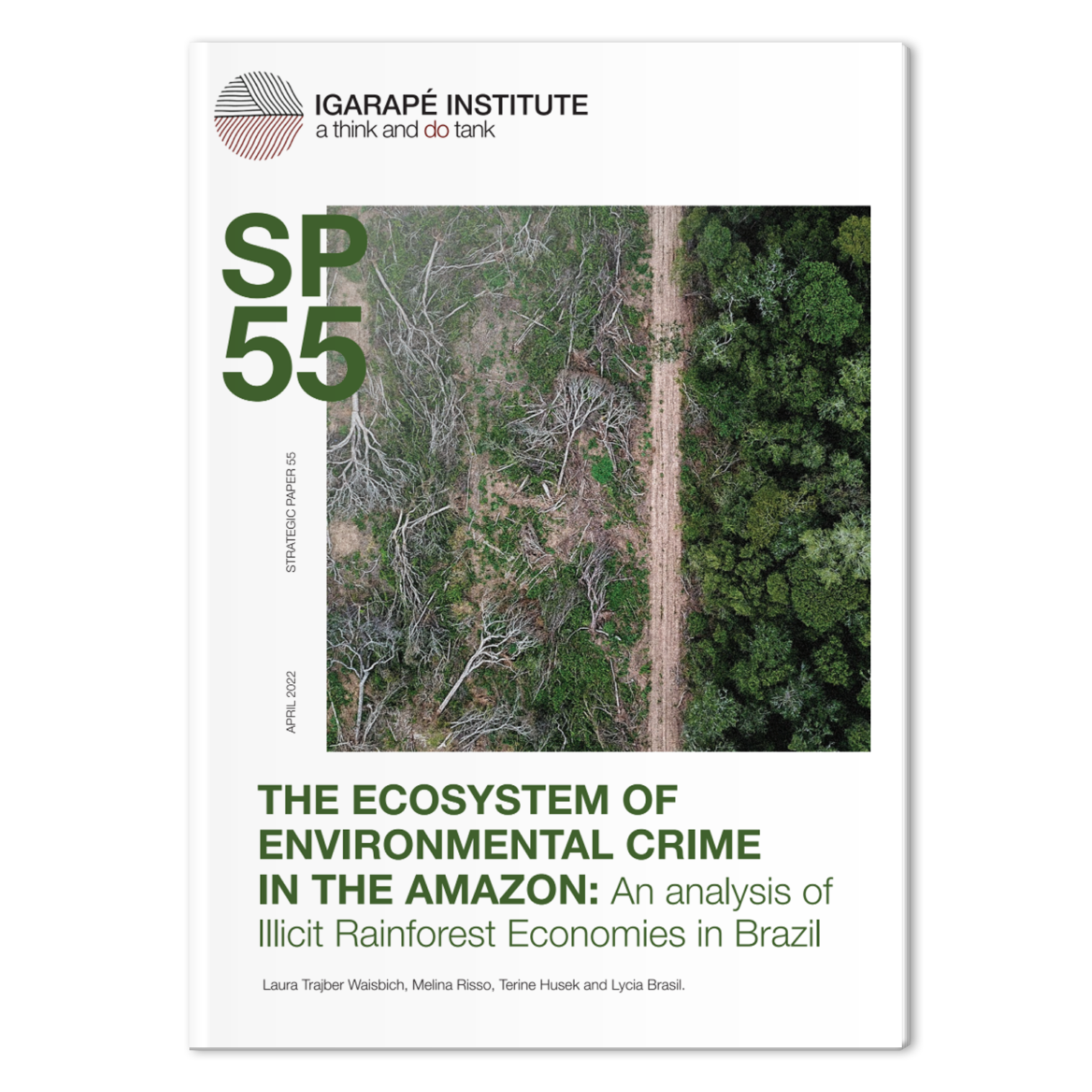 Researchers analyzed data from 369 the Federal Police (PF) operations carried out between 2016 and 2021
Environmental crimes are rarely committed isolated from other offenses. Amazon deforestation is not only largely illegal but also driven by a diverse array of offenders through markets contaminated with crimes that despoil the environment, such as illegal logging, illegal mining (especially gold), land grabbing and unsustainable farming. There are a wide array of violations, from environmental, to tax evasion and interpersonal violence from assault to homicide. This is the focus of Institute Igarapé's newly released Strategic Article:  "The Ecosystem of the Environmental Crime in the Amazon: an analysis of the Illicit Rainforest Economies in Brazil".
The document provides an overview of this biome of Amazon crimes drawn from a detailed analysis of 369 Brazilian Federal Police operations carried out between 2016 and 2021. The police operations found that organized crime was behind half of environmental crimes they investigated, while illegal possession of firearms, ammunition and explosives turned up in almost one in five police operations.
The analysis also highlights another strategic failing: lack of data, institutional weaknesses and insufficient political will. All are vital to holding violators accountable for their actions, most critically when the crimes include stealing public lands for illegal farming and ranching – an important driver of  illegal deforestation.
Read the article