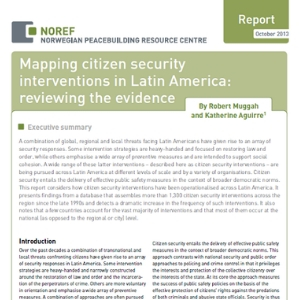 Peru's Presidential Cabinet uses Igarapé Institute's report on citizen security interventions in Latin America to guide national approaches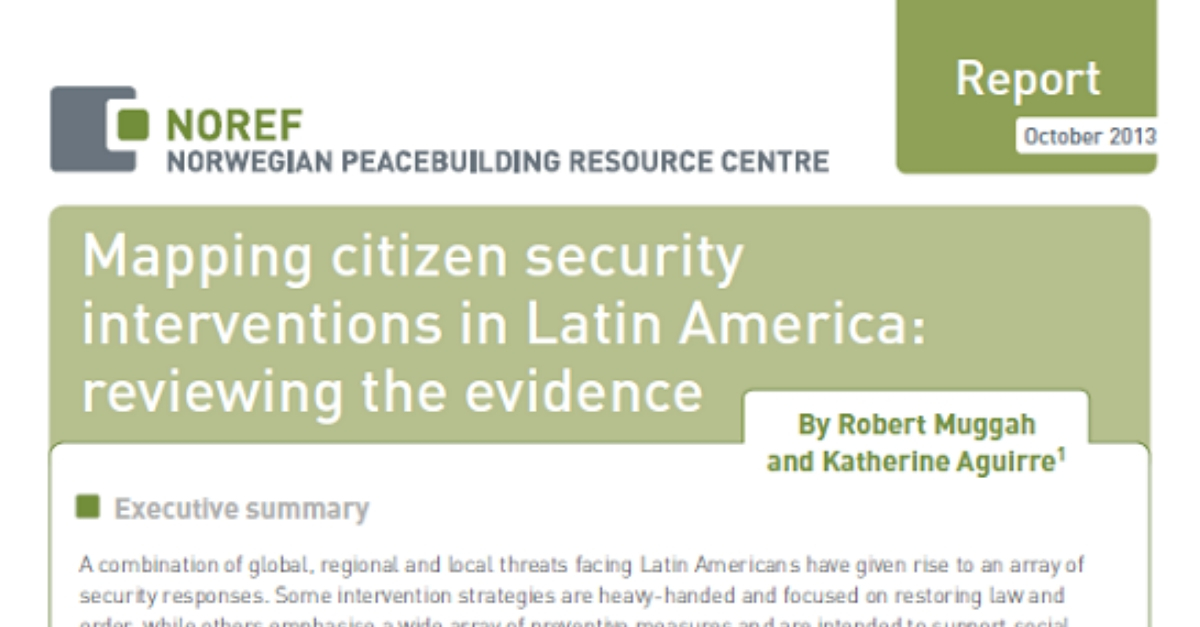 Governments across Latin America are increasingly exploring evidence-based approaches to public security. It is critical to make evidence of what works (and what does not) available. To this end, the Institute published a seminal report in 2013 – Mapping Citizen Security Interventions in Latin America: Reviewing the Evidence. The Institute also produced a digital platform called the Citizen Security Dashboard to provide timely and detailed insights on more than 1,300 interventions from 20 countries across the region. The report and platform continue to generate impacts years after their publication.
Peru's Presidential Cabinet (Presidencia del Consejo de Ministros – PCM) has requested access to the Institute's data on several occasions. The latest request came from the Prime Minister's office to help shape policing strategies. The Institute has previously shared similar findings with senior government officials in Argentina, Chile, Colombia, Ecuador, Guatemala, Mexico and Jamaica.
It is more important than ever to provide information about how approaches to citizen security – whether pursued by governments, security and justice institutions, multilateral, bilateral, donors or groups, or civil society foundations – are changing over time. The Igarapé Institute is committed to ensuring that data on security trends together with measures to prevent and reduce violence are widely available.