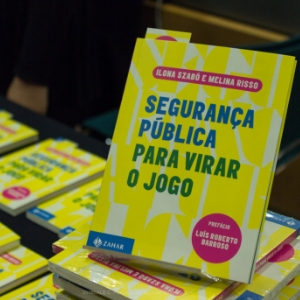 #ParaVirarOJogo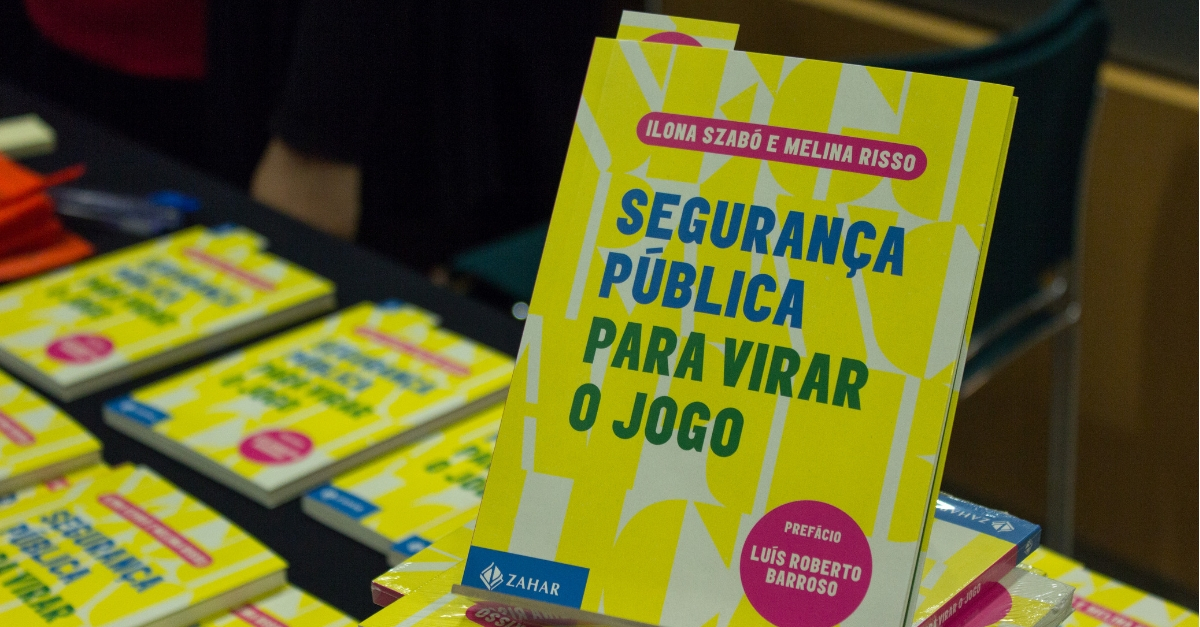 Ilona Szabó and Melina Risso, respectively director and adviser of Igarapé, have launched a book to set the public security agenda for the next election. With a preface by minister Luís Roberto Barroso, Changing the Game of Public Security proposes clear, didactic and pre-tested solutions for public safety in Brazil. Violence is one of the main concerns of the population. The book also includes a list of actions we can all adopt to improve the situation. The book was launched in Brasília, São Paulo and Rio, in debates with experts Carolina Ricardo of the Sou da Paz Institute, Samira Bueno of the Brazilian Forum for Public Security, judge Andrea Pachá, former Rio Civil Police chief Fernando Veloso and Raull Santiago, of the Papo Reto collective. The event in São Paulo was mediated by Folha de S. Paulo.
The book is one element underpinning #ParaVirarOJogo, an information and mobilization campaign about the public security system in Brazil and the best strategies to overcome the growing violence. The aim is to inform the population in order to avoid that fear and misinformation limit their voting choices. "To know how to hold the elected candidates accountable is our responsibility as citizens," says Ilona.
Technical recommendations for Brazil, Rio, São Paulo and Rio Grande do Sul are also available on the campaign website. In addition to the Igarapé Institute, the Sou da Paz, Alana, Iser, Fidedigna, Promundo, Luta pela Paz, Visão Mundial and Embaixada da Paz institutes have joined the campaign.
Watch Ilona Szabó discussing how to change the game on Globo News and on Quebrando o Tabu (Breaking the Taboo).
Check out the campaign and help to change the game (all in Portuguese)