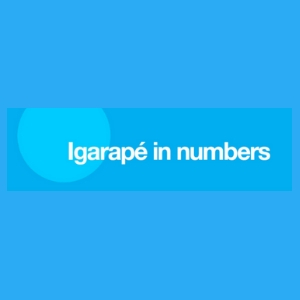 Igarapé in Numbers
December 2018

1
App
Cpeace – A new app to connect influencers in the theme of conflict prevention.
5 Publications
12 Events, including:
Adriana Abdenur presented the results of the Peace Ops Network, in New York.

Ilona Szabó was awarded with the Public Security Order of Merit Medal in Brasilia.

Adriana Abdenur launched the CPeace app at the Doha Forum, Qatar.
9 Opinion Articles, such as:
124 mentions in the media, including: