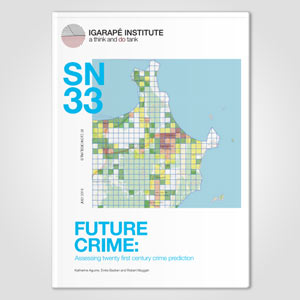 FUTURE CRIME: Assessing twenty first century crime prediction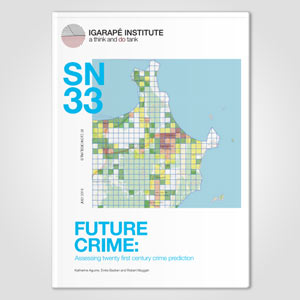 Cities are where the future happens first. They are hubs of innovation, productivity and experimentation. But many cities also are sites of crime and violence. More than ever, municipal authorities, private firms and civic groups are experimenting with new ways to improve real and perceived safety in cities. In some cities, new technologies are improving the situational awareness of public authorities and citizens. In others, all encompassing surveillance and monitoring systems are challenging fundamental norms of privacy.
In most developed cities, high-frequency time series information on insecurity is increasingly available. Literally thousands of gigabytes of raw data are available representing the dynamics and characteristics of crime. New high-power computer analysis is giving rise to a next generation of smart, agile and evidence-informed policing strategies. Predictive platforms in particular can enhance police operations, identifying priority targets for police intervention, and enabling more effective allocation of police resources.