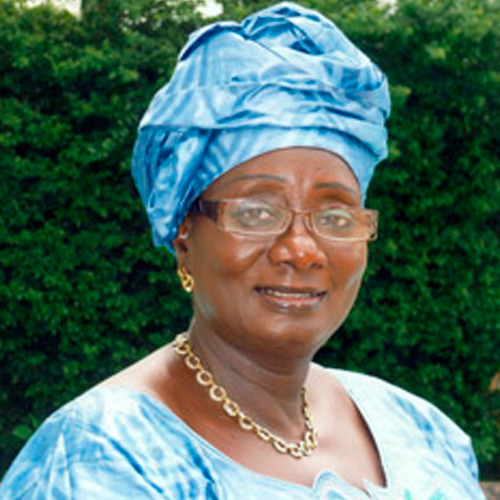 Episode 4: Mama Koite Doumbia (Mali)
ICP Podcasts
Episode 4: an interview with Mama Koite
Ms Mama Koite Doumbia is a member of the UN Advisory Committee/Women for West and Central Africa, President of the Mali Women Leaders Platform, and President of the Mali Coalition for the ICC/MC-ICC. She started her career as a Teacher of History and Geography from 1972 to 1977 and then became Inspector for Youth and Sport from 1977 to 2012. At the same time, she was also a trade unionist in the Education and Culture Union for nearly 30 years and represented the Central Mali National Workers Union in the Regional Office of the CSI and the Board of Directors of the International Labour Organization.
She was elected to the Mali Women's Communication Network and then elected President of the African Women's Development and Communication Network (FEMNET), based in Nairobi, Kenya from 2003 to 2010. From 2005 to 2014, she was president of the Sectoral Cluster for Gender and Related Issues and Vice President of the Economic, Social and Cultural Council of the African Union. She was then Vice President of the international association Gender In Action and a member of the Network on Peace and Security for Women in the ECOWAS region/Mali.
This is the bi-monthly podcast for the Innovation in Conflict Prevention project.