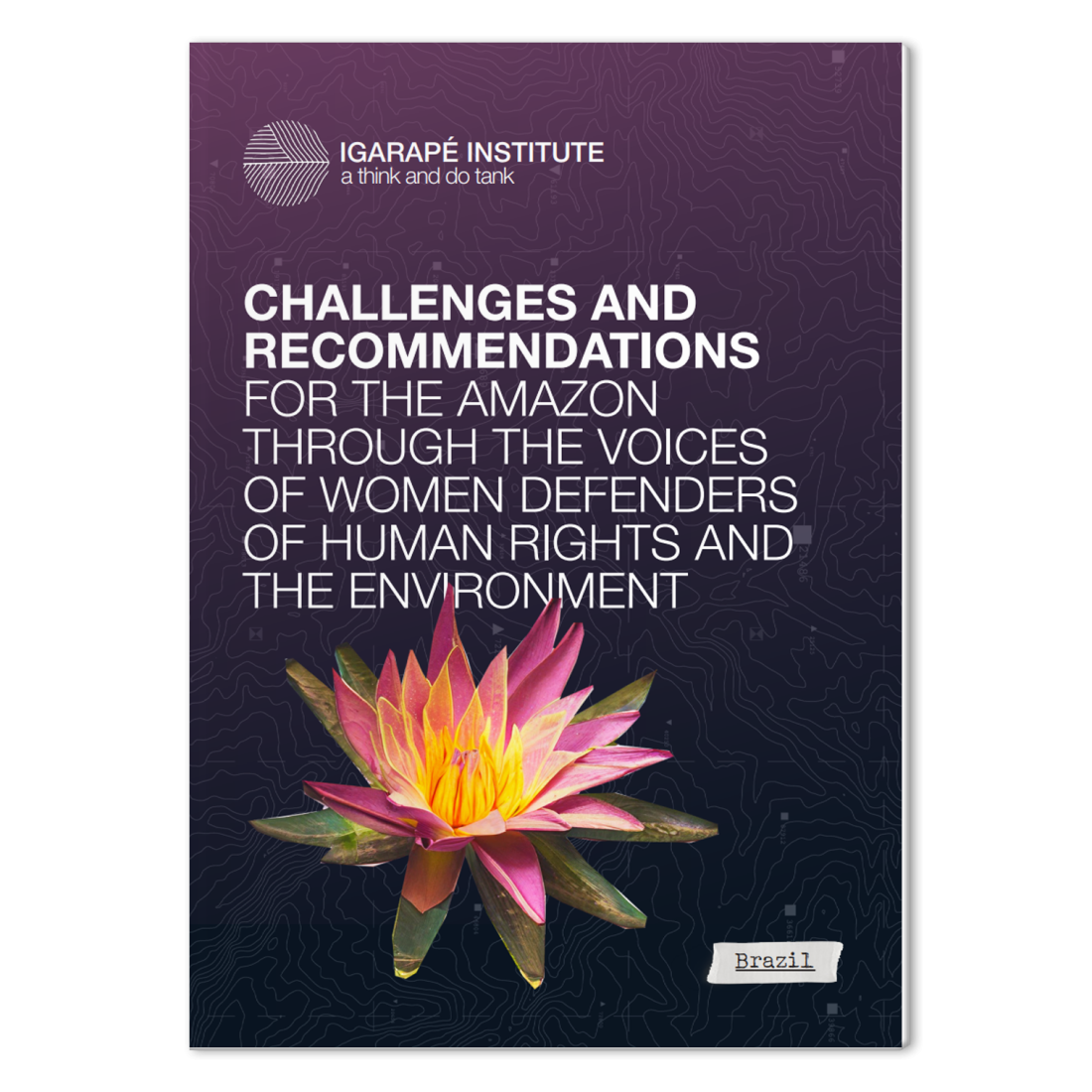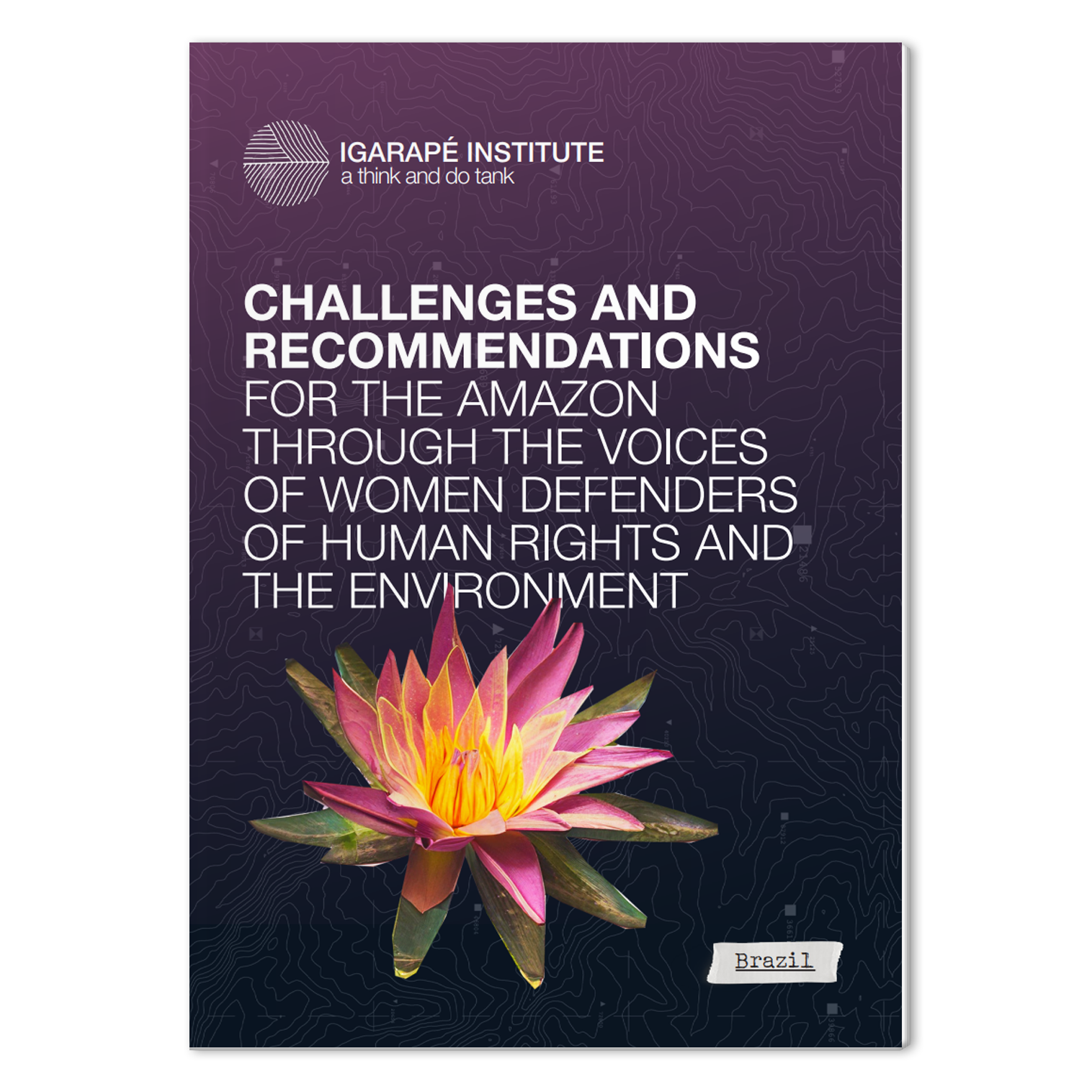 Challenges and recommendations for the Amazon – Brazil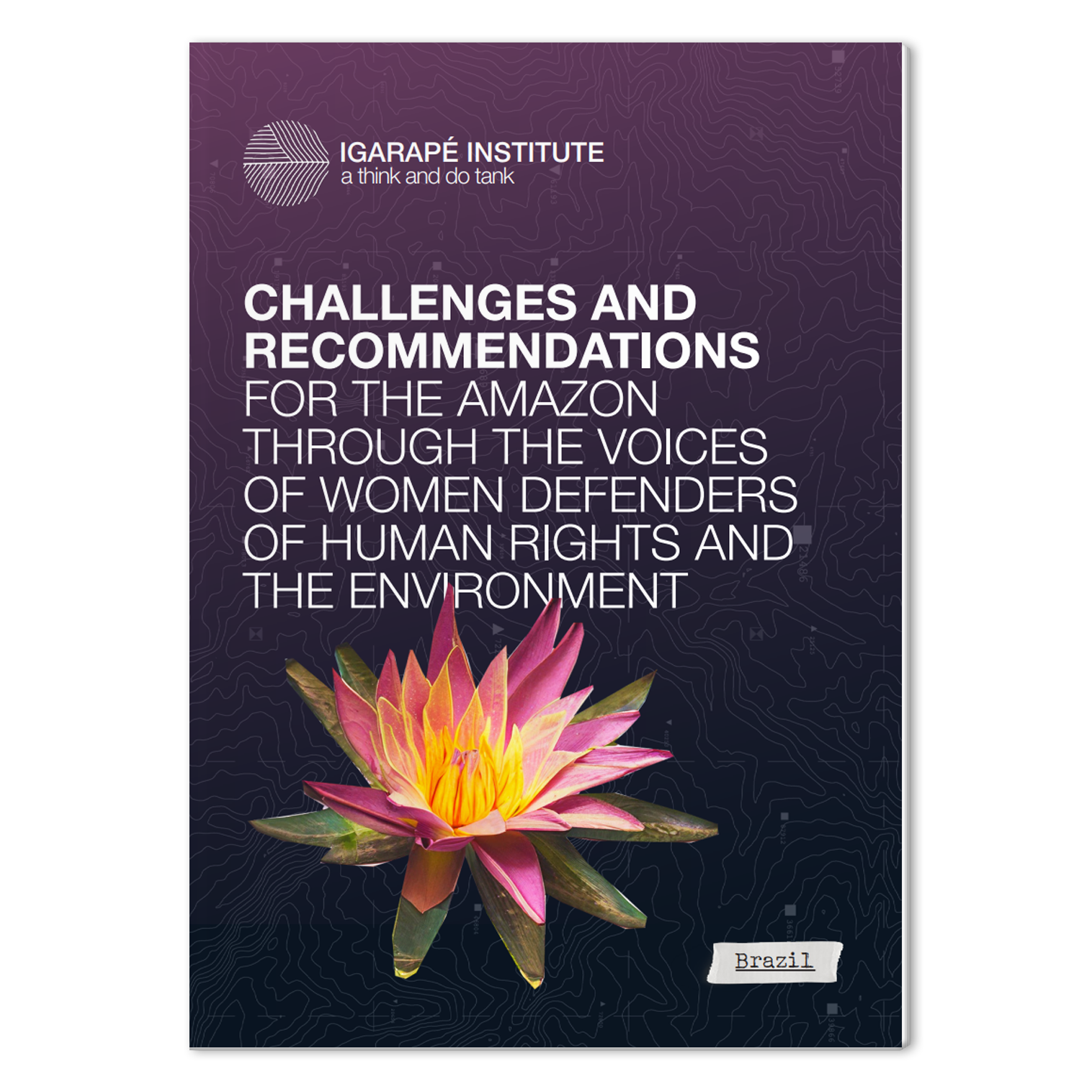 In the Amazon, women face a dual challenge. On one side, there are social expectations regarding their role in society; on the other, the risks and vulnerabilities that the multiplicity of identities they belong to can create. These expectations significantly impact how they see and face the challenges that surround them.
At the same time, these identities related to the regional context they live in and other social markers – such as age, social class, sexual orientation, gender identity,race, ethnicity, religion, among others – add unique experiences and specific risks. The collection of experiences of these women cannot, therefore, be generalized, placing them in a key position to propose solutions. This work aims to identify the vision of Amazonian women on their territory and its challenges, as well as highlight the solutions they propose, considering their peculiarities and diversity.
This study, conducted by the Igarapé Institute in collaboration with Amazonian defenders, sought to understand the perspective of Amazonian women concerning their territory, challenges, and the solutions they propose, recognizing their unique experiences and diversity. The study shed light on the daily violence that has already victimized 765 women in conflicts in the Brazilian Amazon over the past decade.
The report is divided into four parts. In the first part, we address the context of the Brazilian Amazon, where this research was conducted. In the second part, we explain the methodology used for this listening process. In the third part, we highlight the risks and challenges identified by the defenders who participated in the research. Finally, we describe the solutions suggested by these same women, along with recommendations on how the incorporation of a gender perspective into discussions about sustainable development in the region is essential for navigating the context of climate change and promoting peace and stability.
Read the publication