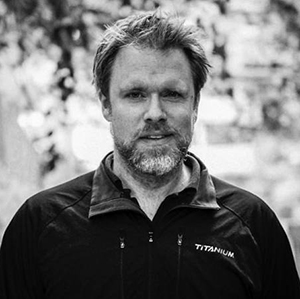 Brazil's Democracy Suffers from Corruption
Publicado originalmente em The Cipher Brief. em 16 de agosto de 2017
Brazil is increasingly becoming a less stable country and has been ranked one of the most worsened countries over the past year by the 2017 Fragile States Index report from the Fund for Peace. The FSI measures a nation's vulnerabilities based on a series of stability indicators. The Cipher Brief's Kaitlin Lavinder spoke with Robert Muggah, co-founder of the Igarapé Institute in Rio de Janeiro, Brazil, about the factors behind Brazil's increased instability, and why the country is still relatively stable compared to its neighbors.
The Cipher Brief: On this year's Fragile States Index, Brazil is ranked one of the most-worsened countries from 2016 to 2017. Do you agree with this assessment? Why or why not?
Robert Muggah: There are several reasons that explain why Brazil has become more fragile over the past year. For one, Brazil's fragile democracy is under assault. The country is reeling from a series of political and economic crises, including the spread of unprecedented corruption scandals, the impeachment of former president Dilma Rousseff, and three years of recession.
The current president narrowly escaped being charged for corruption, and his popularity is hovering at five percent. Dozens of elected officials have been jailed and public confidence in the country's democratic institutions has plummeted. Less than 35 percent of Brazilians have faith in democracy, the lowest rating on record. More than 79 percent of Brazilians would like to see a non-politician elected to office.
Brazil has deteriorated across most of the indicators featured by the Fragile States Index. For example, there is a general rise in homicidal violence and a re-organization of criminal governance in the country. As a result, the military has been frequently called in to stabilize cities and re-occupy jails plagued with gang violence. Poverty and unemployment rates have increased across most states, with a growing number of middle and upper class Brazilians opting to leave for Western Europe and North America. Commodity prices are unfavorable for Brazil, and trade has slowed. While the scenario is gloomy, one bright spot has been the commitment and professionalism of the country´s judiciary to pursue corruption in the public and private sectors. But the executive and legislature are doing their best to reduce the influence and potency of the federal police and judiciary-led investigations.
TCB: What areas should we be watching for potential increased instability in the future? 
Muggah: There is tremendous uncertainty on the political horizon, with a narrow but real risk of a populist hardliner winning the 2018 presidential elections. Past and current political leaders talk of Brazil entering "uncharted waters," politically speaking. The level of discontent with traditional party politics is sweeping the country. For example, there is widespread support for new candidates to take office: 52 percent of all Brazilians believe only someone who has never been a political candidate can deliver renewal. Brazilians also are more committed to voting for a particular person, not the party. Between 82 percent and 90 percent of respondents vote for individuals over parties in the north and northeast, according to a nationally representative survey from IDEIA [a big data analysis and consulting firm]. Given the rising sense of uncertainty and insecurity, there is a danger that Brazilians turn to a "strongman" offering simplistic (and repressive) solutions, such as Jair Bolsonaro, a potential presidential candidate and ex-military reservist.
On the economic front, there appears to be continued volatility. The current administration is trying to advance domestic pension reforms and an overhaul of the tax code. But the president has been weakened from corruption scandals, and the public prosecutor will likely file more corruption related charges. The country's economy continues to struggle, with production declining over recent months. Major ratings agencies have also revised downward Brazil´s projected GDP in the coming two years, though they expect the country will exit its recession. Changes in commodity prices will have a major impact on Brazil's overall economic recovery. As such, major turbulence outside Brazil could have significant consequences on internal stability.
Brazil also faces several significant threats to public security. Organized criminal groups – including both more traditional mafia organizations and drug trafficking gangs – are well-established across most major cities. The largest of these criminal groups include the Red Command (Comando Vermelho) and the First Capital Command (Primeiro Comando da Capital, or PCC). There are at least 23 other gangs in the country, virtually all of them aligned with either the Red Command or First Capital Command. With public security budgets dramatically scaled back, they are making a comeback, especially in satellite cities. The PCC is already present in 22 of Brazil's 26 states (and one federal district) and is reportedly operating in six neighboring countries, with connections to both the Colombian and Mexican cartels. Some senior military officers say they fear the "Mexicanization" of Brazil's drug war.
TCB: With the Brazilian elections next year, how concerned are you that with all of the corruption scandals, the elections could be highly contentious and lead to chaos or violence?
Muggah: The 2018 presidential and state elections will almost certainly register both large-scale protest and some targeted violence. Due to the extreme levels of polarization in Brazil – the 2014 election, in which Dilma Rousseff won her re-election as president, was arguably the most bitterly contested – we can expect frustrations to bubble up into street confrontations. And given what's at stake for some incumbents who could lose immunity from prosecution, they may resort to more extreme measures to stay in power.
But it's worth recalling that virtually all Brazilian elections are marred by violence. There are routinely assassinations of candidates in the lead-up to and during the voting period. Activists, unionists, and journalists are regularly threatened and harassed. Candidates often negotiate with a complex assortment of mafia groups, militia, and drug trafficking gangs to gain access to voting blocks. There are extensive patronage networks shaping elections in Brazil, and the stakes have increased in recent years, not decreased.
TCB: Brazil is still ranked more stable overall than neighbors Colombia and Venezuela – why? What are the factors of stability in Brazil?
Muggah: Brazil is undoubtedly wracked by unprecedented political, economic, environmental, and security crises. Dealing with any one of these would be challenging: the convergence of so many at once is hugely disruptive. Yet Brazil's public institutions are comparatively robust. While many senior elected officials and business executives have been arrested for corruption and bribery, they have gone to prison and stayed there. The federal police and the judiciary – including the supreme court, the attorney general, prosecutors, and defenders – have remained strong in the face of major pressure to prematurely terminate investigations. The country has had a more or less stable democracy since the mid-1980s, and there does not appear to be a threat of military intervention. Should the 2018 elections give rise to a new generation of visionary political leaders, as it might, then Brazil could turn the corner.
Colombia is moving an a very different trajectory than Brazil. Colombia secured a peace deal after a five decade-long civil war. The peace process is proceeding but not fast enough in the eyes of the public. Levels of lethal violence and victimization have continued declining in Colombia, but there is rising fear in some cities due to a sharp increase in street crime. The opposition is manipulating popular unease to its advantage. The most challenging aspects of Colombia´s peace process have yet to come, which means we can likely expect setbacks this year and in 2018. In the meantime, Colombia´s economy is steaming ahead. Higher oil prices and infrastructure will boost investment, and private consumption is growing. Provided it gets inflation under control, the GDP is projected to grow at more than three percent.
Venezuela, on the other hand, is imploding. In cities and towns across the beleaguered country, citizens are lining up to buy basic staples with bricks of worthless currency. Street protests and open confrontations are routine and spreading across the country. Thousands of Venezuelans have already fled to neighboring countries such as Brazil and Colombia in search of safer ground. An already fragile state is on the verge of collapse. At home, more than 86 percent of the population disapproves of the President. At least 65 percent of the population supports the ongoing protests and say they will take to the streets in the next few months. The military has been deployed on numerous occasions to quell rising discontent, and there are signs of mutinous officers staging resistance.
TCB: How is the situation in Venezuela – and the heightened flow of migrants from Venezuela to Brazil – impacting stability in Brazil?
Muggah: Venezuela's political and economic crises will likely intensify in the coming months. Some of the world's most severe and protracted civil wars erupted over situations with far fewer tensions than the ones shaping Venezuela's political impasse. Given the level of violence and the potentially devastating spill-over effects, non-action is not an option. The costs of political and economic meltdown, and a hemorrhaging refugee crisis, are already being felt across the region. The conflict could rapidly spill over Venezuela's borders, leading to unpredictable contagion effects.
The number of formal Venezuelan refugee asylum claims has sky-rocketed over the past six months. In 2016, there were roughly 27,000 applicants. So far in 2017, there are more than 50,000. The main countries include the U.S., Brazil, Peru, Spain, Mexico, Colombia, and other countries like Canada, Ecuador, and Costa Rica. But this is only part of the story. There are many more Venezuelans pursuing "irregular" forms of migration because of the long lag time in securing formal residency or refugee status.
There are an estimated 300,000 Venezuelans in Colombia, 40,000 in Trinidad and Tobago, and 30,000 in Brazil. Brazil, together with the United Nations High Commissioner for Refugees (UNHCR), has set up very preliminary reception centers and introduced legislation to regularize residency, but its response has been woefully inadequate given the scale of the crisis.