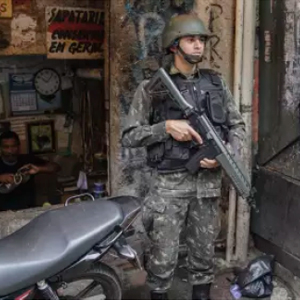 Brazil murder rate takes its toll on economy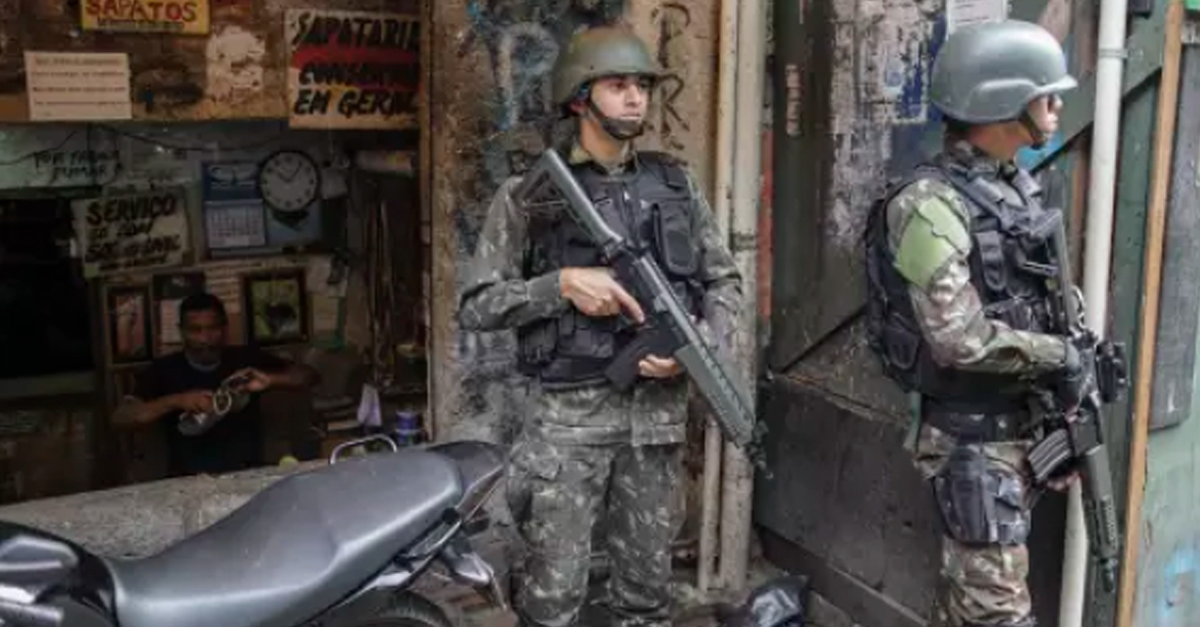 11/06/2018
By Andres Schipani and Joe Leahy
Originally published by the Financial Times
Record homicide levels have cost Brazil R$450bn ($120bn) in lost productivity over two decades — a sum almost equal to the Marshall Plan, the US second world war aid package for Europe, a government study revealed on Monday.
The report from Brazil's presidency places a few of the country's states on par with some of the world's most murderous countries, including Honduras. It said the overall economic cost of crime between 1996 and 2015 jumped to an equivalent of 4.38 per cent of gross domestic product — about three times that of some European countries.
"Violent crime has not eased in the interim: if anything, it worsened. It is very likely that the overall economic burden of criminal violence steadily increased," said Robert Muggah, research director at the Igarapé Institute, a security think-tank in Rio de Janeiro that contributed to the report. "Brazil is confronting a full-blown public security crisis, but spending on crime control has been both ineffective and inefficient."
The findings are likely to underline public concern about a deteriorating security situation in the country as Brazil faces
what is expected to be its most unpredictable election in decades in October. Alarm over rising crime has helped boost support for Jair Bolsonaro, a far-right politician and former army captain, who is leading polls with pledges to crack down on crime and loosen gun controls.
The report by the Brazilian government was released days after government think-tank IPEA and the Brazilian Forum
on Public Security (FBSP) revealed in a study that the country's homicide rate exceeded 30 per 100,000 in 2016 with 62,500 murders, the highest ever recorded, and about 30 times more than in Europe. Between 2006 and 2016, 553,000 people were killed in Brazil, said the IPEA/FBSP study, more than in the seven-year Syrian civil war, according to the Syrian Observatory for Human Rights.
Experts such as Mr Muggah acknowledged it was difficult to render precise comparisons between Brazil and other countries because of the different ways in which the economic costs of crime were measured.
Nonetheless, a recent study on the costs of crime by the Inter-American Development Bank revealed that the regional average in Latin America was 3.55 per cent of GDP in 2014, compared with 3.78 in Brazil in the same year; 2.75 per cent in the US; 2.55 per cent in the UK; 1.87 per cent in France; and 1.34 per cent in Germany.
Monday's report found that annual public and private expenditure on security almost tripled during the reporting period. While there was a minor dip in murders between 2003 and 2007, killings continued to climb during most of the period.
Analysts warn the number of killings could rise further if Mr Bolsonaro is elected president in the October election. Renato Sérgio de Lima, director of the FBSP, said Mr Bolsonaro through his rhetoric came across as a Brazilian version of Rodrigo Duterte, president of the Philippines, who has declared open season on criminals.
"Brazilian society is extremely violent," said Mr de Lima, adding that with Mr Bolsonaro's urging "the chance of violence exploding is very high".