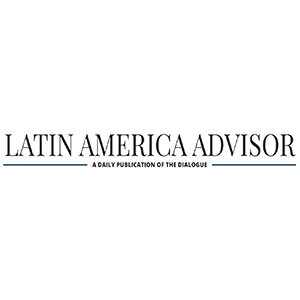 Will Brazil's Privatization Drive Pay Off?
Published originally in Latin America Advisor, em 12/09/2017
The Brazilian government is pushing to privatize state assets in a bid to raise revenues and boost investment. Highways, ports and the country's mint, among other state assets, are up for privatization. In late August, President Michel Temer traveled to China to meet with potential investors. How big of a role will China play in Brazil's privatization plans? Is it a good idea for Brazil to relinquish state control of dozens of state firms? To what extent will Temer's privatization efforts strengthen Brazil's economy?
Robert Muggah, co-founder and research director at the Igarapé Institute in Brazil, and co-founder of the SecDev Group in Canada: "Even by Chinese standards, the scope, scale and speed of the country's investments in Brazil are staggering. Already Brazil's leading trading partner, China exported $28.1 billion (as compared to Brazil's $35.2 billion in exports) in mostly industrial products in 2016. Chinese fi rms are also busy expanding lending and investment into new areas, from a narrow focus on commodities to manufacturing, logistics and even technology and renewable energy. Chinese companies spent $11.9 billion acquiring Brazilian energy and infrastructure firms in 2016 and another $5.6 billion so far in 2017. And with Brazil barely out of recession and desperate for foreign investment, the buying spree is set to increase. Sensing an opportunity, China is making a major strategic play in Brazil. Earlier this year, Brazilian and Chinese authorities launched a $20 billion investment promotion fund focused on infrastructure, manufacturing, agribusiness and technology. It is the fi rst of its kind in Latin America; for every dollar mobilized in Brazil, another three will be matched from China. This builds on the $50 billion package of investment in railways announced in 2015. To be sure, Brazil is badly in need of investment and has already announced dozens of auctions for 2018, including of publicly owned airports, highways, oil fi elds, water and waste facilities, and indebted power companies and electricity lines. The Temer administration is seeking to transform the country's regulatory framework and privatize state-owned assets. In his most recente trip to China, Temer called for investment in infrastructure, for which there is clearly pent-up demand. Yet there is also a risk that a fire sale of public assets could hand over too much control to China. China recently purchased 21 Brazilian electricity companies and controls up to 10,000 kilometers of power lines. As China moves from mergers and acquisitions to greenfi eld investments, local activists worry about the environmental effects of new investments and labor, and human rights standards more generally. Brazilian authorities are keen to avoid the mishaps associated with Chinese investment in Chile, Colombia and Peru. Wracked by the world's largest corruption scandal, Brazilians are understandably worried about transparency."