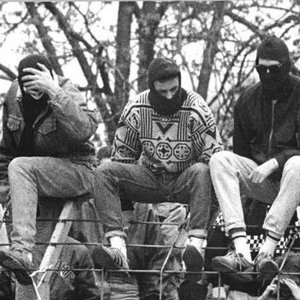 Violence, Football Hooliganism and Fragmented Justice System
The game of football holds a larger than life status in the country of Brazil. The prevalence of the sport in Brazilian culture is so ubiquitous that there is probably not a single stretch of land left in the country where a ball has not been rolled.
"o Pais do Futebol" or "The Country of Football" as it is popularly known around the globe, when it comes to footballing excellence, it has no equals. Five FIFA World Cup trophies are a testimony to that.
But outside this realm of football, samba and beaches, there lies a dark underbelly of football hooliganism. A society in which football fanaticism is interlaced with the very fabric of its ethos and principles, it does not come across as a revelation when the sport distances itself from the masses to allow violence to take the centre stage.
When football journalist Tim Vickery first came to the country in 1994, he was confronted with an unnerving realisation. That football violence and the socio-economical disparity on the streets of Brazil were not as bad as the media speculated. It was worse.
Organised hooligan firms responsible for mass violence in football
Most of the violence can be accredited to the 'Torcidas Organizadas', the organised fan clubs of Brazil's numerous football clubs. These football firms live and breathe the colours of their clubs and are prepared to kill or be killed for their convoluted ideals.
These organised groups mostly originate from the favelas, the shanty settlements where the country's rather poor populace resides. Initially integrated into the game as a means for displays of passionate support, these organisations are now a permanent fixture for every major club in Brazil.
Rival firms often meet on match-days for mass brawls which often result in severe injuries and in some cases, deaths. Authorities are always on high alert when the country's biggest clubs face off each other in the league fearing the looming spectre of violence that the torcida organizadas bring with them.
Flamengo, arguably Brazil's most popular football club with an estimated fan base of more than 33 million, are infamous for fighting among themselves at times if there are no rival firms to pick a fight with.
Some of these organisations are notorious for their involvement in drugs trafficking, extortion and money laundering. Recently, the Primeiro Comando da Capital (PCC), Brazil's largest criminal organisation, executed eight Corinthians fans in a drugs related dispute in the city of Sao Paulo. These fans were believed to be the members of one of Corinthians' several firms, the Pavilhão Nove. Each victim was executed with a bullet in the head.
The PCC are believed to be operating in 22 of the 27 states in Brazil and have integrated themselves in many torcida organizadas.
In 2014, 300-kilos of cocaine and crack were seized in the warehouses of Torcida Uniformizada do Palmeiras, another football firm that is associated with Palmeiras, one of Brazil's leading clubs.
Even players and club officials have been victims
In 2012, a Palmeiras fan was shot dead by Corinthian supporters in a massive brawl between the two clubs' violent fanatics. Their hatred for each other borders on sadistic antagonism.
Quite bizarrely, sometimes, two different factions team up to beat up one common enemy. For example, Palmeiras' Mancha Verde have an alliance with Vasco da Gama's Forca Jovem. Sao Paulo's Torcida Independente have ties with Flamengo's Torcida Jovem.
Evidently, fights are not exclusive to derbies or games between big clubs. In 1994, at a youth game between Palmeiras and Sao Paulo, a hundred fans were injured, twenty policemen sustained injuries and one man was killed.
In 2013, Gremio, a club from Porto Alegre, had to close their stadium for two months after a stampede resulted in eight people getting critically injured.
Sometimes players are as immune to fights as fans are in the terraces of the stadiums. Former Brazil international striker Vagner Love was once beaten up by organizadas while taking money out of an ATM in the vicinity of Palmeiras' stadium.
In 2014, a group of criminals invaded Corinthians' training facility and were involved in a heated quarrel with the club's staff and employees. Club president Mario Gobbi revealed that one of the hooligans held striker Guerrero by the neck.
"They don't want to talk about the social projects that we're involved in. We take food and clothes to some of Recife's poorest neighbourhoods, we organize blood donations. If you talk to those we help, they'll say we're good people," said a member of Santa Cruz's firm Inferno Coral.
Understandably, Cassio Zirpoli, a football journalist for the Diario de Pernambuco, disagrees. "When you hear the word torcida organizada, or 'organized supporters,' you would imagine it would be something positive," he says. "But really they're just 'organized' in terms of doing harm. They create a great atmosphere in the stadium by bringing flags, banners and drums and singing throughout the game, but the violence far outweighs the support they give the team.
It's true that it's a minority that causes the violence, and there's no way the directors can hope to control tens of thousands of 'members' but that's not an excuse. If the directors genuinely oppose the violence, then they need to find a way to register and control their members."
The rise of gun and knife violence in Brazil has made it an increasingly frightening prospect for fans to watch games in stadiums. The league's average attendance has dropped drastically over the years.
Brazil ranks at the top when it comes to football-related violence and deaths
A report on violence in Brazil revealed some startling numbers. Around 42,000 people were shot dead in 2012, the highest figures for gun crime in more than a quarter of a century. At least 39,150 firearms were seized in Rio alone between 2010 and 2014. According to the military and civil police records, nearly 4,000 firearms were seized in the first five months of this year.
"More people are killed every year in Brazil through intentional violence than anywhere else on the planet, including most of the world's war zones combined," said Robert Muggah, a research director of a Rio based think-tank that studies the interaction between violence and drugs trade.
In a Copa Libertadores game in Bolivia, a Corinthians supporter launched a flare into opposition crowd resulting in the death of a 14-year-old kid.
Members of these torcidas organizadas are savages. One member of Corinthians' Gaviões da Fiel or 'Hawks of the Faithful' was famously quoted as saying that he would not feel a thing if he killed an 'enemy'; rival football fan, to be more precise.
Brazil ranks at the top when it comes to football-related violence and deaths. "It's a tragic, perverse achievement," says Mauricio Murad, a sociologist and professor at the Federal University of Rio.
"Violence in football is growing because overall violence in the country is increasing. Violence is on the increase because of lack of punishment for crimes and corruption," he argues.
Is it really because of a 'collapsed justice system', as the Guardian puts it? It could be. Perpetrators are seldom caught and are least likely to face repercussions for their actions.
Jose Maria Marin, former president of the Brazil Football Confederation was caught live on camera whilst in the act of pocketing a medal which he was supposed to hand out to one Corinthian's youth players. As a result, the young player was left out of a medal that he deserved. This is one of those instances which showed how blurred the line is between criminals and the authorities.
"The police know who the culprits are too," says Juca Kfouri, one of Brazil's most eminent football journalists.. "So there is a complicity here involving police corruption, and also irresponsibility on the part of the directors of the football clubs, who are terrified of offending the organizadas."
Mauricio Murad has proposed a number of ideas to combat corruption and violence in football in Brazil. Banning of alcohol in stadiums, more security and staff inside stadiums, increase in transportation to safely take fans to games, etc. However, the most effective way to combat violence in the long term was through educational campaigns and the safe integration of women, senior citizens and children into stadiums.
"We need to increase, with promotional tickets, the attendance of women, families and senior citizens and children to the stadiums because these groups naturally neutralize and isolate these violent groups," he said.
But as long as brutality and savagery walk hand in hand in football circles, who would want to risk taking their families to games that are most likely to be marred with violence? Would you? Would I?
Samiran Mishra, SK Football