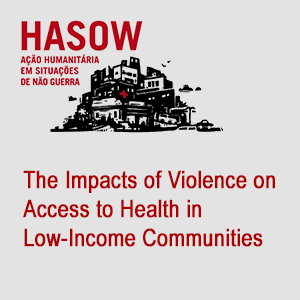 The Impacts of Violence on Access to Health in Low-Income Communities
This HASOW Discussion Paper focuses on the relationships between urban violence and the supply and demand for health services, in selected neighborhoods of Rio de Janeiro.
The HASOW paper is based on a household survey of over 1,200 individuals living in 4 favelas. The study, prepared by Doriam Borges, Ignacio Cano, Cristian Cabral and Alessandra Pinto, considers neighborhoods with Pacification Police Units, and those without. The assessment is only available in Portuguese.
Ver PDF