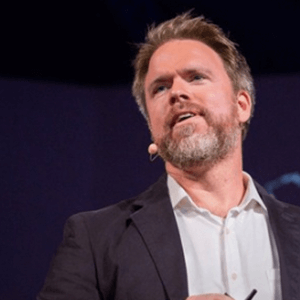 The Igarapé Institute's data-driven tools inspire debate and action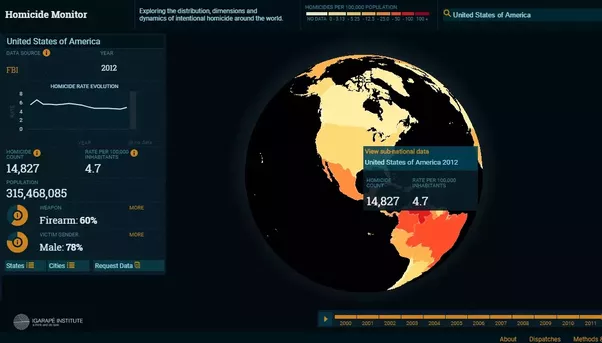 Interactive data-driven visualizations can change the way we see and act in the world. Over the past year, the Igarapé Institute has featured new platforms at major summits sponsored by Singularity, TED and the World Economic Forum. Institute personnel have given presentations to presidents, business executives and civic leaders. Outputs have been picked-up in news outlets around the world, driving debates on everything from climate change to public security. But sometimes, one example illustrates the real power of new technology.
This past month an elementary school teacher from Los Angeles reached out to the Igarapé Institute. Chad Robertson, who teaches grade six math, discovered the Institute's tools online. He and his class decided to do a study to explain the relationship between gun violence and migration. One of their students, Kevin, came from the most violent country in the world – El Salvador. Armed with information from the Institute's Homicide Monitor and articles in the Los Angeles Times, the class set to work and developed a fascinating presentation on violence in Central America.  
The grade six students class have also started using their work to drive change. Armed with hard evidence, they organized a fundraiser with their parents to raise money for lawyers to support Kevin and his family, who are seeking asylum. They used the initiative to raise awareness about violence across South, Central and North America. Some of the young students who participated had been struggling with math. The application of their skills to a real case gave them the confidence to persevere.
Data can inform and animate action. We are delighted to have contributed to the excellent work of Chad's class. We are also excited about the impact of our latest suite of applications, not least the Forced Migration Observatory. The Observatory was featured in an eight-part series by Folha de Sao Paulo as well as national television news outlets with Globo reaching literally hundreds of millions of readers. Even more important, it has triggered a debate within the national government and the immigration council about the rights and needs of Brazil's displaced. Look out next month for the launch of EarthTime, a collaboration with Carnegie Mellon's CREATE Lab.