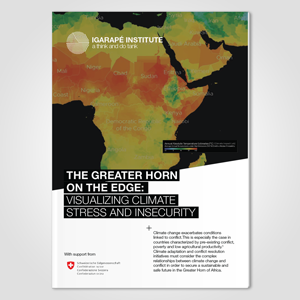 The Greater Horn on the Edge: visualizing climate stress and insecurity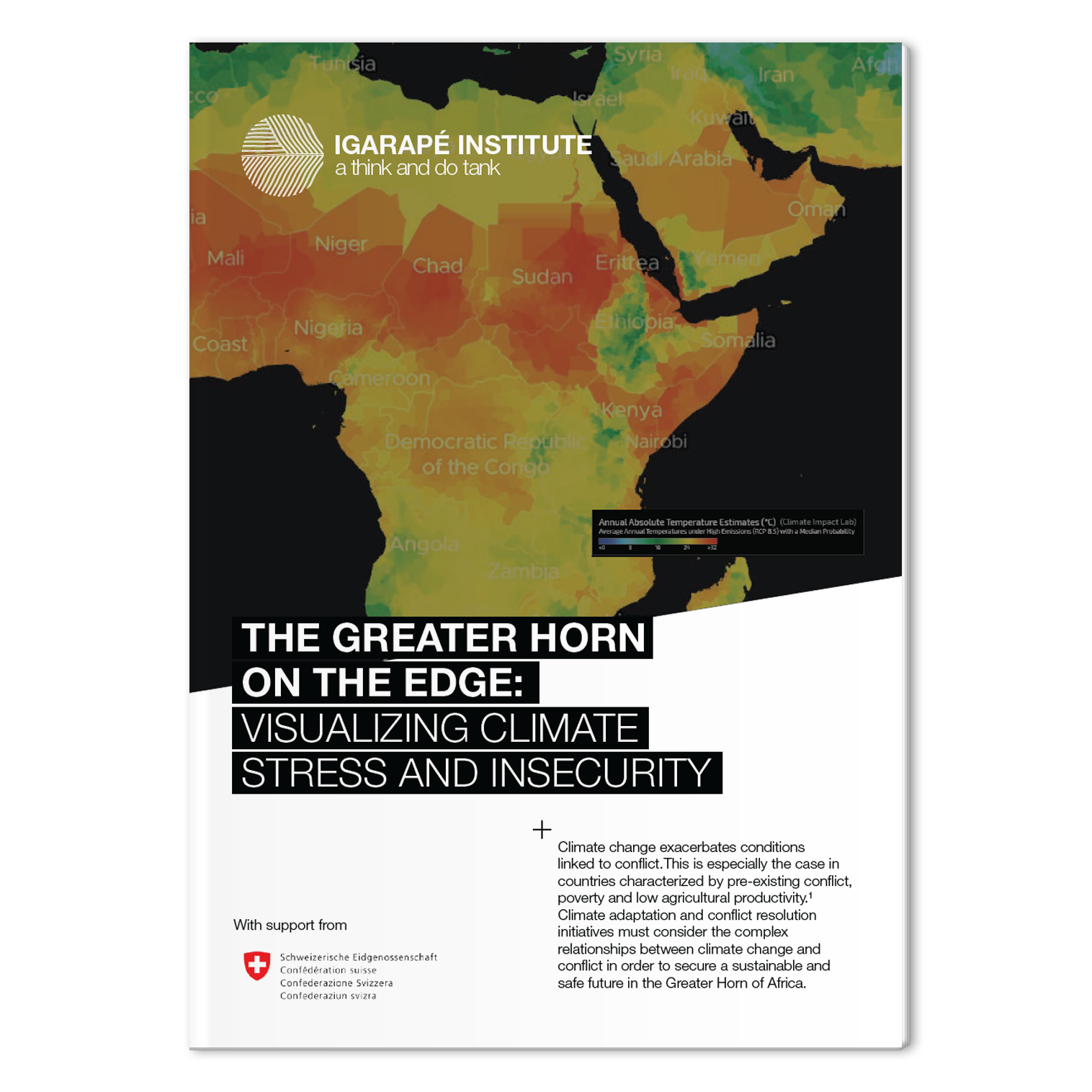 The Igarapé Institute, together with Kenya and Switzerland, releases the artcile "The Geater Horn on the Edge: visualizing climate stress and insecurity", a publication that draws on remote sensing and scientific literature to describe the ways the climate-security connection is shaping the Greater Horn of Africa.
Countries  emitting the least greenhouse gasses are among the most threatened by climate change and related insecurity. Many African nations – already among the poorest on earth – are facing extreme weather conditions, spiralling temperatures and rising sea levels. These shocks and stresses are undermining food security, contributing to population displacement, and driving unrest and instability. 
A new series of studies from the Igarapé Institute explores the risks presented by climate change, deteriorating socio-economic conditions and organized and interpersonal violence in Africa. The focus is on the Sahel and the Horn of Africa, among the world's most vulnerable regions to climate change. The Institute also shines a light on innovative solutions to mitigate, adapt and build resilience to climate-related threats.
Read the article
Climate Security