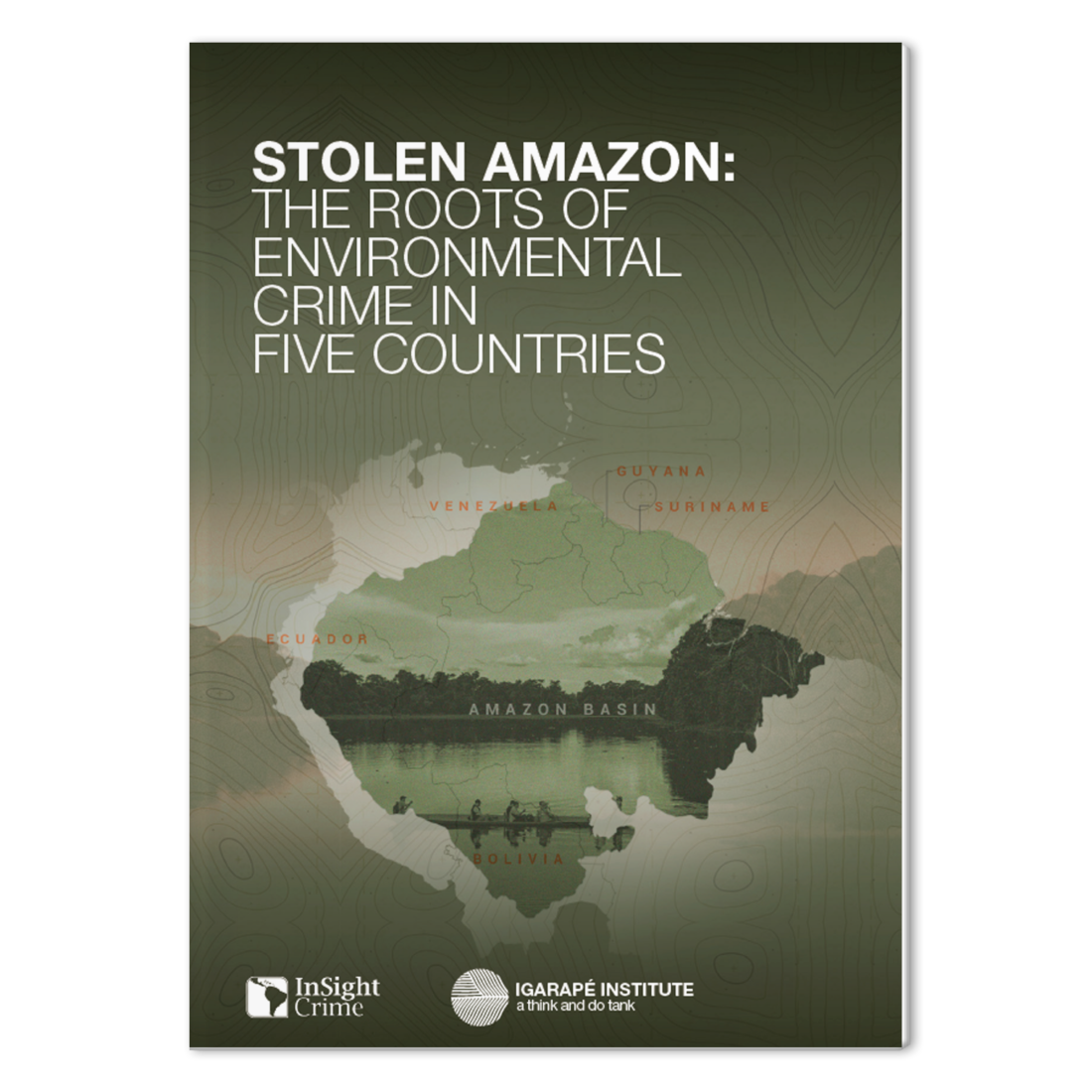 Stolen Amazon: the roots of environmental crime in five countries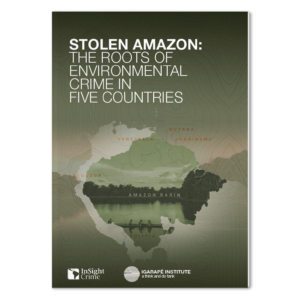 Because illegal deforestation does not respect borders, InSight Crime and the Igarapé Institute have
launched an investigation into environmental crimes across five Amazonian countries: Ecuador, Venezuela,
Bolivia, Guyana, and Suriname. With land in these five countries accounting for some 20 percent of the Amazon Basin, they have collectively lost 10 million hectares of forest over the last two decades – an area equivalent to that of Portugal.
In Bolivia, a rise in slash-and-burn land clearance has stoked forest fires that have consumed large tracts. The man-made infernos are often sparked by settlers who illegally raze trees to grow soy and raise livestock. Much of the deforestation benefit big agribusiness with ties to the government, the investigation found.
Similarly, tens of thousands of hectares of Ecuador's Amazon have been invaded to sow palm oil. Valuable hardwoods and balsa, used in blades for wind-power turbines, are also being pilfered by timber traffickers to feed demand in China.
"Stolen Amazon: the roots of environmental crime in five countries" is the third in a series of joint investigations by InSight Crime and the Igarapé Institute to highlight how environmental crimes harm natural ecosystems and communities in the Amazon basin. The analysis is complemented by a data visualization developed by the Igarapé Institute: EcoCrime Data.
In the heart of Venezuela's Amazon, rivers and forests are being contaminated with mercury from illegal gold extraction managed by criminal gangs and Colombian armed groups. Our investigation maps these groups, which include the Venezuelan gang the El Peru Syndicate, dissidents of the Revolutionary Armed Forces of Colombia (FARC), and units of Colombia's Marxist rebel force the National Liberation Army (ELN). Much of the gold ultimately winds up in the vaults of Venezuela's central bank, to be sold to prop up the struggling President Nicolás Maduro.
Millions of dollars worth of illegal Venezuelan gold are also spirited to neighboring Amazonian nation Guyana, where it is added to this nation's production, which is also damaging to the forests. Guyana has less than a dozen inspectors for more than 9,000 mining sites. Abuses are rampant. Neighboring Suriname also serves as a laundering hub for illegal gold from Venezuela, Guyana, and French Guiana that is disguised among its predatory gold production.
"Stolen Amazon: the roots of environmental crime in five countries" shows that collective action on the local, national, regional, and even global levels is essential and possible. The study points to a number of solutions to the challenges of environmental crime, including an integrated approach involving law enforcement institutions, environmental regulatory authorities, non-profit organizations, and especially local communities. Cooperation is critical to target the illegal actors at the highest levels who profit from Amazon's destruction. A narrow approach based on intelligence and law enforcement alone is insufficient.
Read the publication
Meet EcoCrime Data
Climate Security in Igarape