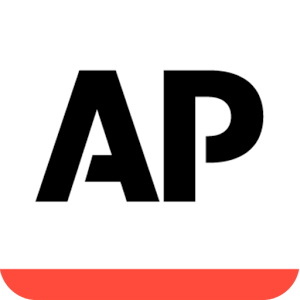 Rio de Janeiro Unnerved by Wave of Stray-Bullet Cases
January, 2015
RIO DE JANEIRO (AP) — The bullet hit the 4-year-old girl as she waited to cross a street, holding hands with her stepfather and a cousin. The next day, a 9-year-old boy was shot dead at a swimming pool. Soon after, it was a 21-year-old mother of two who was killed by another stray bullet while sitting with a child in her lap.
The three deaths are part of a wave of shootings this month that has residents on edge in metropolitan Rio de Janeiro, the host city for next year's Olympics.
In addition to the fatalities, at least 10 other people have been wounded by stray bullets in recent days, prompting community leaders to complain that a police crackdown on criminal gangs is provoking heavy-powered gunbattles that are catching innocent bystanders in the violence.
The city's six-year effort to reclaim slums that were held for decades by drug traffickers has pushed gangs into shrinking territories, sparking intense fights between rival factions, while gangs in "pacified" slums are increasingly carrying out brazen attacks on police.
Paulo Storani, a security consultant who spent more than two decades on Rio's police force, said he's never seen so many stray-bullet cases in such a short period of time. Rio is experiencing a crisis of authority, he said.
"The audacity of the gangs is rising," Storani said. "They're increasingly confronting police in armed battles, and they're more frequently fighting each other to win territory they've lost to the police pacification program."
Victims and their families, mostly residents of poorer areas, are demanding action against gun deaths and other homicides, which have been rising in Rio since 2012 after a few years of decreases. The number of people hit by stray bullets in the city climbed to 111 in 2013, according to the most recent police statistics available, up from a low of 81 in 2011. Figures have been kept since 2008.
Normally, Rio is numb to violence. Each year, the number of homicides in the city of 12 million people is about one-third that of the entire United States with its 320 million people. But the senselessness of the recent deaths has shaken the metropolis, becoming the topic of intense TV coverage, newspaper columns denouncing the violence and conversations in juice shops, cafes and cabs.
It seems death can happen at any moment, to anyone.
On Jan. 17, the Carvalho family had just finished an extended dinner out with friends when 4-year-old Larissa, eager to stretch her legs, ran out onto the sidewalk ahead of her mother, Milene de Carvalho, the woman recalled. Larissa joined her stepfather and cousin at the curb.
"I heard no loud noise. Her little legs just went limp, her head slumped back and her eyes rolled. I thought she had fallen ill," the mother said in a dull voice, her hands trembling hard.
"My husband quickly pulled her into his arms and I started to become worried. I didn't know what was going on. But when I got a look, I saw my husband's arms covered in her blood. That's when we realized it was a stray bullet and it had hit her in the head."
Larissa was rushed to a hospital where, a few hours later, she died.
Nine-year-old Asafe de Ibrahim was at a swimming pool with his mother in northern Rio on Jan. 18 when a stray bullet fatally struck him in the head. A week later, Adriene Nascimento, a 21-year-old mother of two small children, died in Rio's Rocinha slum. She was hit by a bullet as she held a child in her lap. The shot came as police and gang members traded fire nearby.
Investigators have yet to identify suspects in any of the cases, though they say most occurred as rival drug gangs battled in the vicinity.
Police declined phone and email requests for interviews about the recent shootings.
For Ilona Szabo de Carvalho, director of the Igarape Institute, a Rio-based security and social issues think tank, the spike in stray-bullet cases is in part a symptom of the federal government's inability to reform security forces, namely to centralize the dual investigative and patrolling police units each state oversees.
Carvalho, who is not related to the family of the slain girl, said she also wants officers to receive better weapons training and to carry less-powerful firearms. Most police use assault rifles capable of sending bullets some 3,000 meters (9,800 feet), despite mostly taking on traffickers at much closer ranges. Gang members often carry such arms, too.
Carvalho said Brazilian society simply has come to expect that violent confrontations between police and drug gangs are the best way to fight the nation's war on drugs, rather than demanding drug law reforms that could reduce violence.
"Many people think that this war is needed, because they were born in the war," she said. "It's a war that will never be won. It's war because we have policies that tell us that we have to confront the drug traffickers and kill, but we can see that's not going to take us anywhere."
At the funeral this week for Nascimento, the mother killed by a stray bullet, William de Oliveira, a community leader from the slum where she lived and died, said it's the civilians caught in the crossfire who pay the price.
"It's always a damned stray bullet that kills an innocent, a good person. And we ask: 'Who will be held responsible?'" he said. "The government says it's 'pacified' our slum, but people keep dying. The violence keeps growing."
___
Associated Press cameraman Mario Lobao and photographer Leo Correa contributed to this report.
Published on Associated Press.