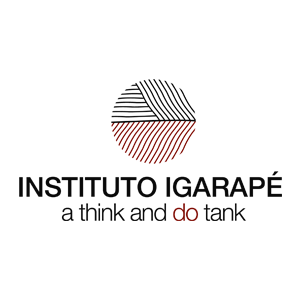 Ilona Szabó joins high-level advisory board to the UN Secretary-General
Igarapé Institute co-founder and president Ilona Szabó has been named to the newly created High-Level Advisory Board of the United Nations Secretary-General. She joins 11 other publicly acclaimed figures including former heads of state, sitting government authorities and eminent scholars who will be tasked with counseling the international community on how to rethink governance of global public goods. Szabó is the Council's sole representative from Latin America. (https://highleveladvisoryboard.org/)
The advisors will draft proposals to  make multilateral agreements more effective on some  of the most pressing issues of our time, including climate change, sustainable development, peace building, outer space, digital space, international financial architecture and the interests of future generations.
Drawing on consultations  around the world, the Advisory Board will help shape the agenda for the Summit of the Future in 2023, a global conference on  sustainable development after 2030. The advisors will work closely  with the Center for Policy Research at the United Nations University and in concert with the Executive Office of the Secretary-General, António Guterres.
"The world is facing multiple interconnected challenges, from global health threats to geopolitical tensions, to massive digital transformation and accelerating climate change. We need an effective multilateral system that is more inclusive", Szabó said. "It is an honor to be part of this initiative that aims to contribute to the construction of a new social contract, greater solidarity between generations, renewed and more inclusive protection of common goods, of global public goods".
Advisory Board representatives also include Ellen Johnson Sirleaf, former president of Liberia and the first woman elected president in a democratic election on the African continent; Stefan Löfven, Prime Minister of Sweden between 2014 and 2021, leader of the Swedish Social Democratic Party between 2012 and 2021; Tharman Shanmugaratnam, Minister of Singapore, and Danilo Türk, President of Slovenia between the years 2007-2012 and current president of the Club of Madrid, an organization that brings together more than one hundred former presidents and former ministers of UN member countries.
For interviews, please contact:
Renata Rodrigues: press@igarape.org.br
About Igarapé: 
The Igarapé Institute is an independent think and do tank focused on the areas of public, climate and digital security and its consequences for democracy. Its objective is to propose solutions and partnerships for global challenges through research, new technologies, communication and influence on public policies.
The Institute works with governments, the private sector and civil society to design data-based solutions. We were awarded the best Human Rights NGO in 2018 and the best think tank on social policy by Prospect Magazine in 2019.
We are a non-profit, independent and non-partisan institution, headquartered in Rio de Janeiro. Our operation, however, transcends local, national and regional boundaries. The Igarapé Institute has professionals in cities in all regions of Brazil and in Canada, Colombia, the United States and the United Kingdom. We have partnerships and projects in over 20 countries.