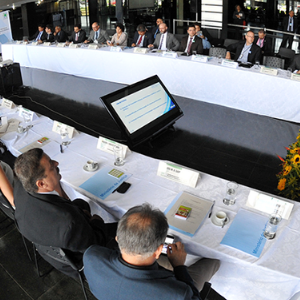 Igarape joins National Council for public security
The Igarapé Institute was invited by the federal government to join the National Council of Public Security and Social Defense. The Council was created to develop strategies to curtail the crime and violence in the country. Igarapé was one of just three civil society organizations selected to participate on the Council which brings together representatives of the federal, state and municipal authorities.
According to Ilona Szabó: "this is the first time that the government will construct a ten-year plan for public security."  Created by Law 13.675 and administered by the Ministry of Public Security (MSP) the Council was initiated at the same time as the announcement of a new Unified Public Security System (SUSP) and National Policy for Public Security and Social Defense (PNSPDS).
Other civil society institutions joining the council include the Brazilian Forum of Public Security (FBSP) and the Center of Criminality and Public Security Studies (CRISP-UFMG). Two more will be elected to participate in the future as temporary members. The future composition will of course be shaped by the October elections.
Read more