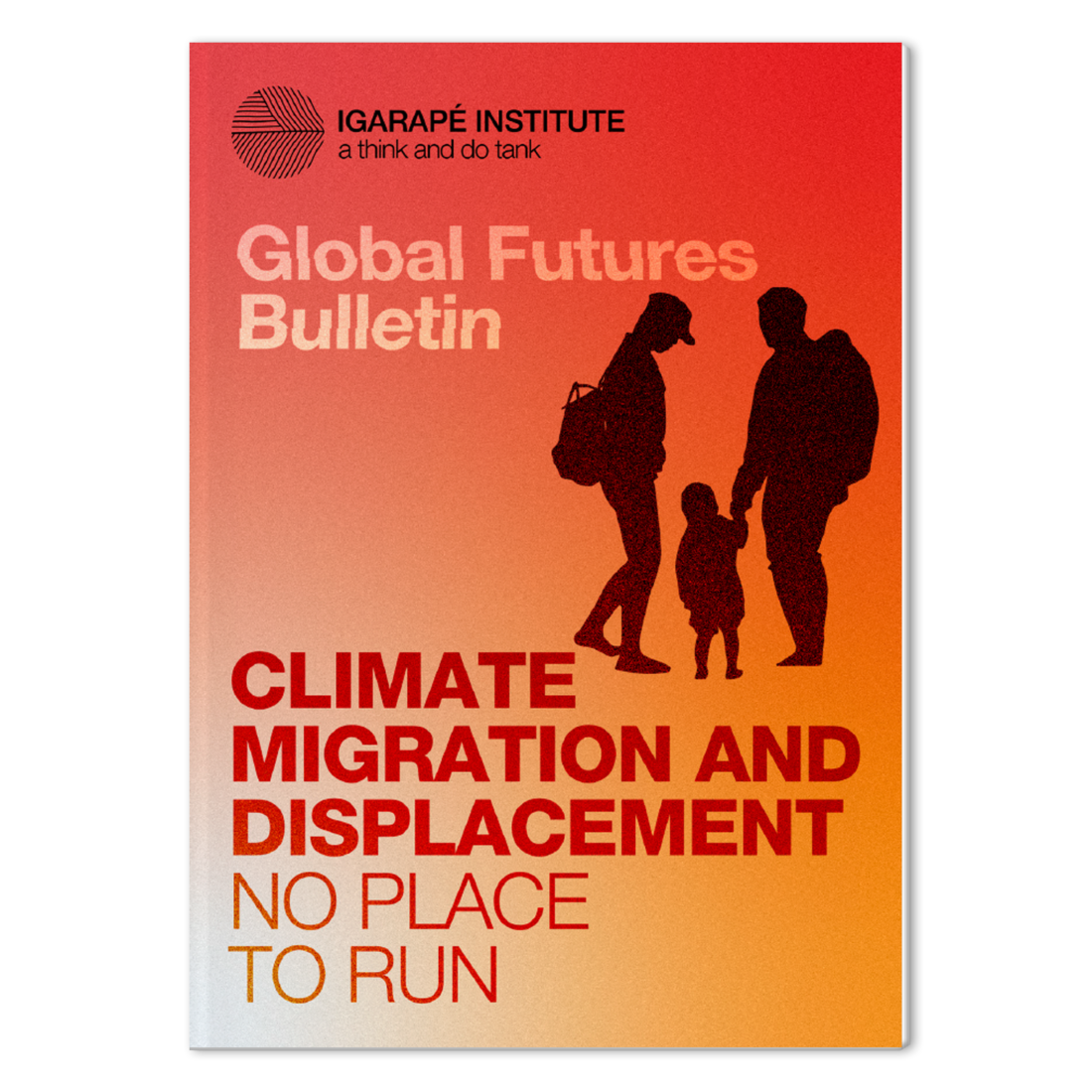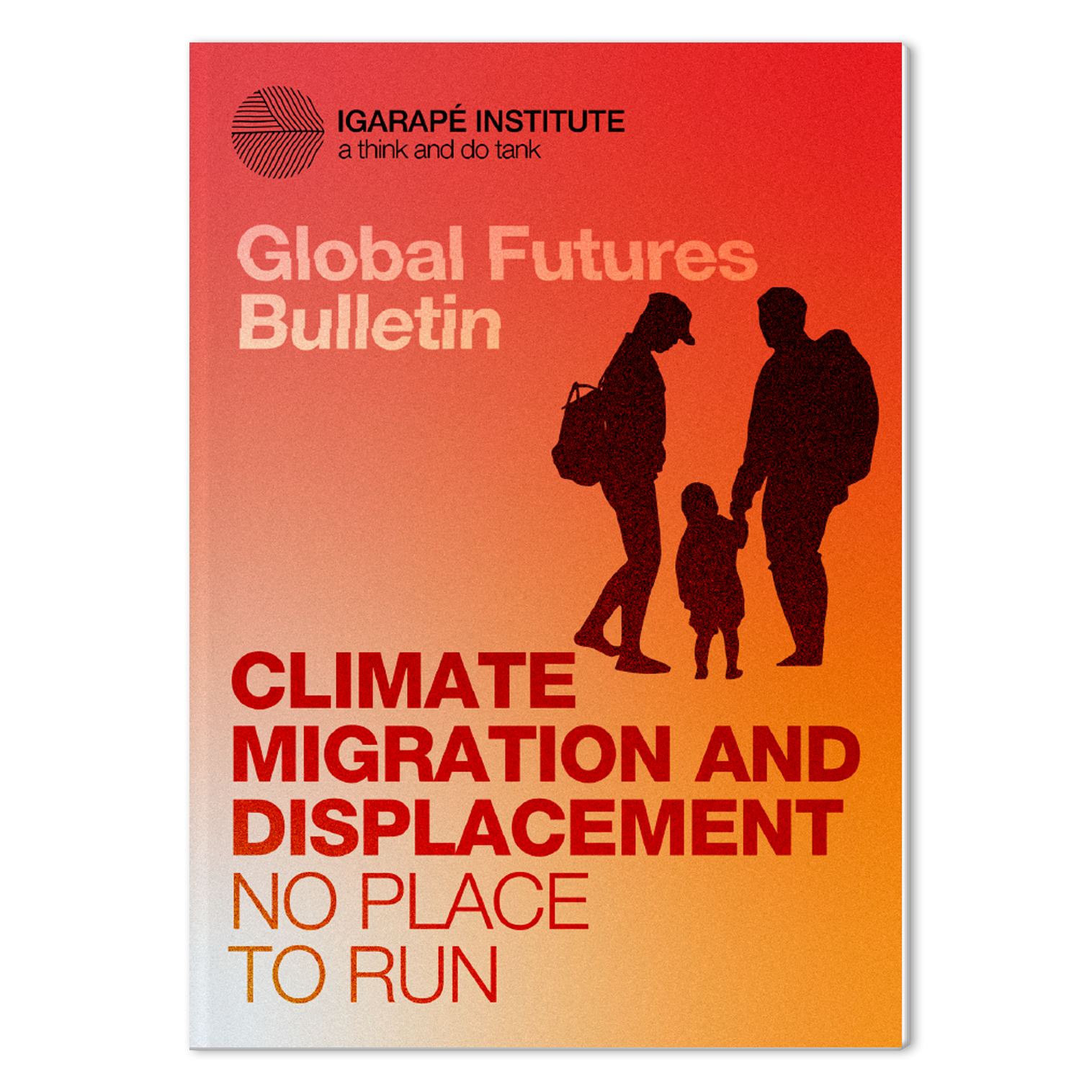 Global Futures Bulletin: Climate migration and displacement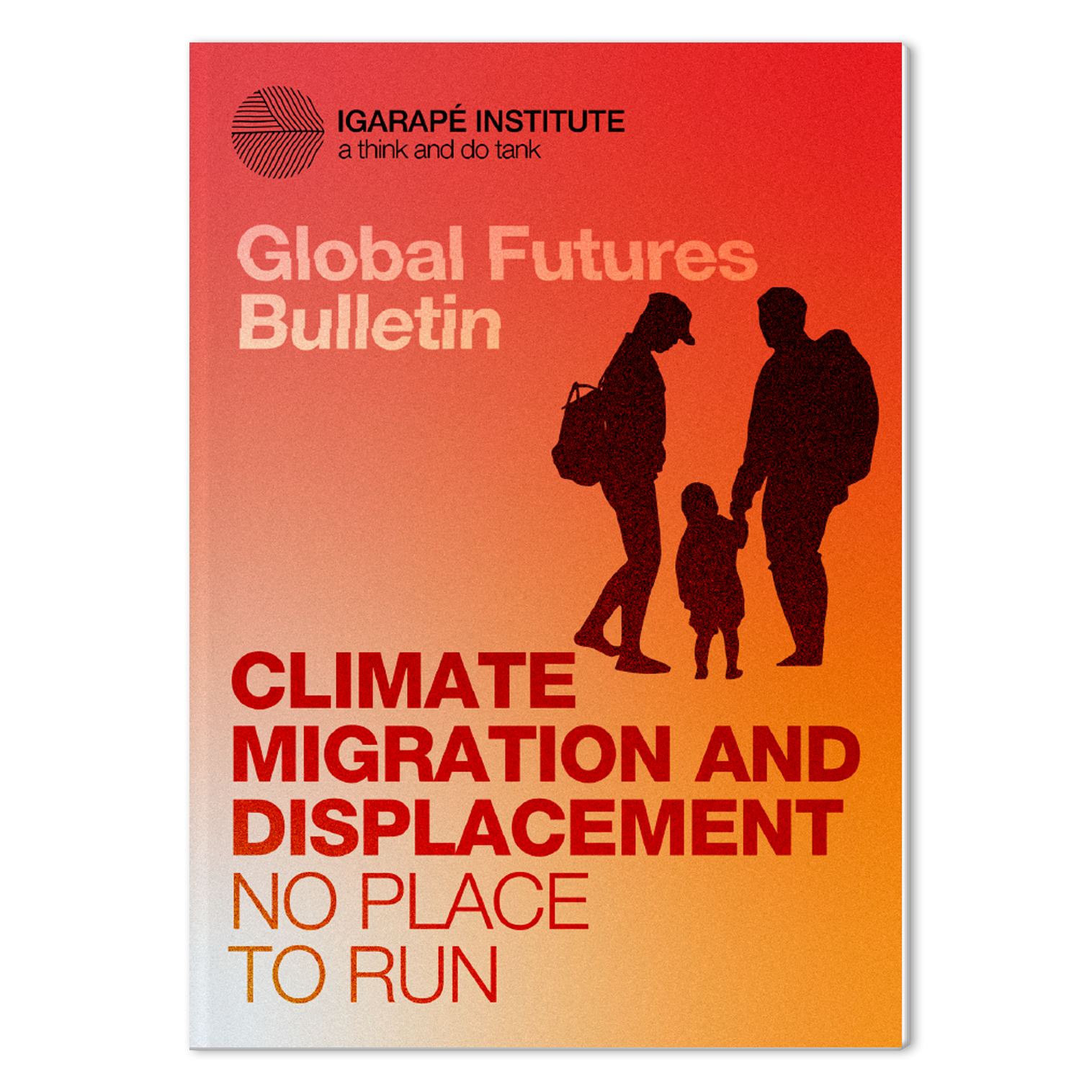 The Igarapé Institute is launching the latest edition of the Global Futures Bulletin at COP27. Published quarterly, this report draws attention to the world's greatest challenges and innovative solutions, leveraging perspectives from the Global South to tackle the three main elements of the planetary crisis: climate change, pollution, and biodiversity loss.
The Bulletin provides decision-makers from the diplomatic, private, and non-profit sectors clear information on complex topics in an intuitive and accessible format. The latest issue  explores issues related to the climate migration and disaster displacement crisis. Upcoming editions will delve into the connections between environmental crime and deforestation; and the critical importance of scaling and accelerating climate financing.
Climate migration and displacement: "No Place to Run"
"No Place to Run" examines global, regional, and national efforts to mitigate climate-related risks and support adaptation to increasingly frequent and intense shocks and stresses. Almost 60 million people were displaced by climate change around the world in 2021, far more than the number uprooted by armed conflict. Between 216 million and 1.2 billion people could face escalating pressures to abandon their home countries due to stresses arising from rogue weather, ranging from heat waves to rising sea levels over the coming decades. The burden is falling disproportionately on the developing world, with as many as 86 million people at risk of being torn from their homes as a result of climate change in  Sub-Saharan Africa, 49 million in East Asia, 40 million in Southeast Asia, and 17 million in Latin America.
"
Public and private investment in climate adaptation and mitigation is still woefully inadequate. Climate change could force hundreds of millions of people to move, especially among lower-income populations, who are most vulnerable
". Ilona Szabó, co-founder and president of Igarapé Institute.
Climate shocks and stresses demand revamped policy priorities. Early investment in prevention and preparedness is far more cost-effective than managing large-scale, climate-related displacement and migration. "No Place to Run" describes how global, regional, and national support for early warning systems, nature-based solutions, and the promotion of resilience in at-risk communities are essential.
Access the publication
Register to receive the newsletter