Financing the UN: Development System Time for Hard Choices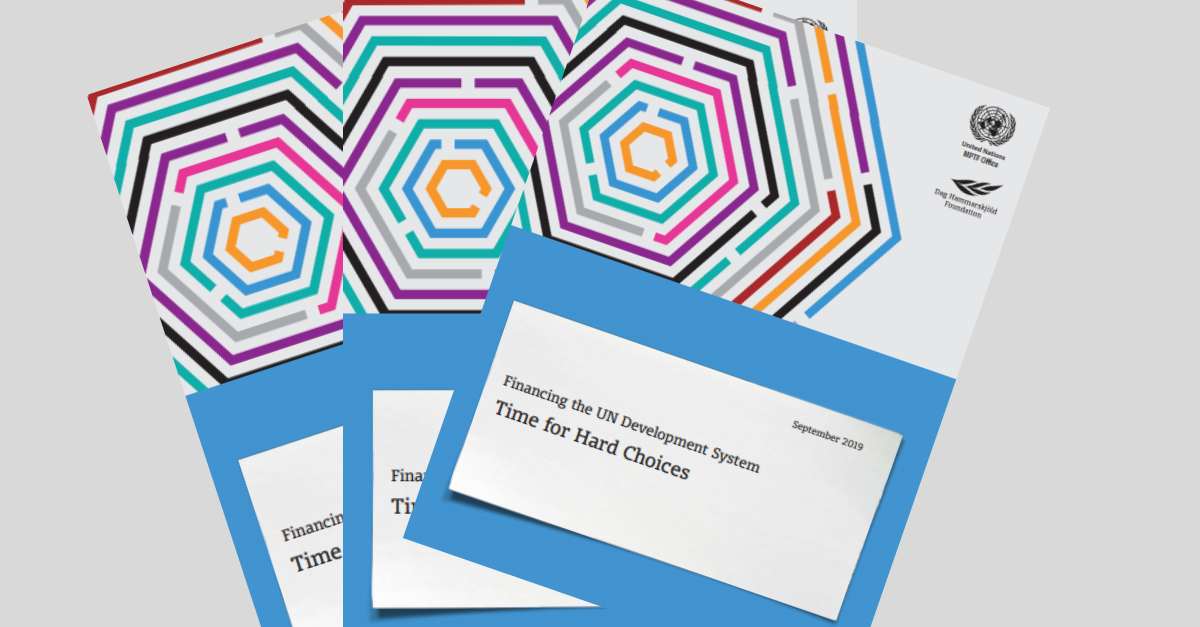 This fifth annual report, Financing the UN Development System 2019: Time for Hard Choices is produced through a collaborative partnership between the Dag Hammarskjöld Foundation (the Foundation) and the United Nations Multi-Partner Trust Fund Office (MPTFO).
Igarapé's Peace and Security Coordinator, Adriana Abdenur, contributed with the section "The Crisis of Multilateralism, Viewed From the Global South", in which she highlights that the Global South is increasingly frustrated that global norms are, too often, set by global powers, and that—recent restructuring efforts notwithstanding—deeper reform of the multilateral system is hampered by geopolitics and outdated, unjust power structures that date back to the post-War period. She argues that three particular steps are needed to boostm the engagement of the Global South in the defence of multilateralism.