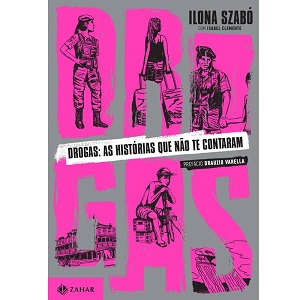 The human faces of the drug war

Newsletter nº 2 – 2017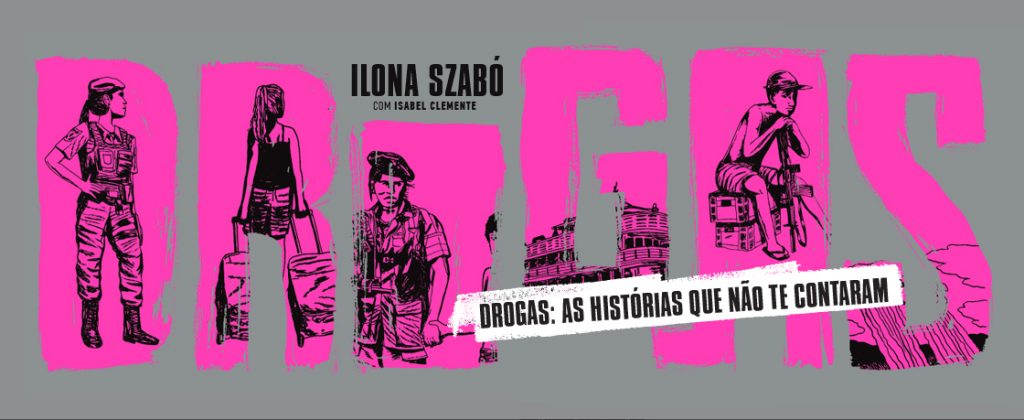 The human faces of the drug war
Illegal drug production, retail and consumption are still taboo subjects around the world. Notwithstanding important shifts in public opinion and experimentation with regulation in some countries, there are still too many governments that treat drugs with repression and punitive interventions. Fortunately, the Igarapé Institute and its partners are exploring evidence-based alternatives to prohibition, and advocating for measures based on human rights, public health, and improved safety.
The Igarapé Institute's executive director is launching a new book – Drogas: As histórias que não te contaram (Drugs: the untold stories) – to amplify the debate about alternatives to the status quo. Through the story of five characters: a child-soldier, a drug mule, a trafficker, a policewoman and a drug addict, the book describes the drug chain and shows how suffering can be minimized wit smarter public policies."I'm used to talk about the drugs issue by numbers and data; but I understood that numbers do not cry: is the people who cries and suffers with prohibition. We need to hear them", said the author, Ilona Szabó de Carvalho, to Epoca magazine.The volume traces the ways in which prohibition conceals more enlightened and informed approaches to dealing with drug supply and demand."It's critical that we see how errant drug policy has major negative consequences on the lives of the society as a whole. Regardless if you use drugs or you don't", completes Ilona.
The book was written in a partnership with the journalist Isabel Clemente.The book will be launched in Sao Paulo and Rio de Janeiro in March 2017 with two public debates. In Sao Paulo, ex-presidents Fernando Henrique Cardoso (Brazil) and César Gaviria (Colombia) together with Dr. Dráuzio Varella, who wrote the book's preface, will be joined by Ilona and a journalist from Epoca maganize, who is a partner of the event together with the University FAAP. In Rio de Janeiro, the debate will have César Gaviria, together with journalists Flávia Oliveira and Raull Santiago, actress Leandra Leal and Ilona. It will take place at Parque Lage and it is open to the public. The book has already received coverage from media outlets such as O Globo and is in bookstores. It can also be purchased online here.
Igarapé in numbers – February 2017
The Igarapé Institute's research was cited 154 times in the global media. Highlights include articles by the CBC on the Olympic legacy, the Christian Science Monitor on prison reform, CrimeRadar in the African Indy, and a Motherboard – VICE article police body-worn cameras.
Former president of Colombia, César Gaviria's op-ed – which was supported by Igarapé – fomented debates and was quoted almost 1000 times in world press.
Igarapé Institute personnel wrote 18 opinion article in February translated in various languages and reproduced in dozens of media outlets around the world.
Institute researchers published 5 new articles this month in peer-review academic journals, including Brookings, WEF and Psychology, Health & Medicine.
Igarapé Institute personnel contributed as speakers to 5 public events in February including the Rio Chamber of Commerce and with UNICEF in Honduras.
Venezuelan Migrant Crisis

The Igarapé Institute lobbied the Brazilian National Immigration Council to issue residence permits for neighboring countries. The goal was to ensure that close to 5,000 Venezuelan migrants received critical attention. Together with the Federal Public Ministry, the Public Defender's Office, the Public Ministry of Labor and six other civil society organizations, Igarapé co-authored a request for humanitarian support. As a result, the authorities announced that Venezuelans would have the right to up to two years of residency in the country.
Keep an eye out for
Ilona Szabó, Igarapé's will moderate an event with Roberto Sá, the Secretary of Public Security for the State of Rio, organized by the YPO Rio group, on March 21st.
Associate Researcher Katherine Aguirre will participate in the event "Hacia Ciudades Más Seguras II" speaking about citizen security in the Latin American context from 23-24 March in Panama City.
Igarapé and UN Women are hosting a conference on the Women, Peace and Security agenda between 28-29 March at the UN House in Brasilia (DF).
TIgarapé's executive director, Ilona Szabó de Carvalho, will launch her book "Drogas: as histórias que não te contaram" in Sao Paulo on March 27th – at FAAP University – and in Rio de Janeiro on March 29th – at Parque Lage.
Igarapé and the Brazilian International Relations Center (CEBRI) are hosting ex-president of Colombia César Gaviria at an event called "O Despertar da América Latina: Uma Revisão do Novo Debate sobre Política de Drogas" at Itamaraty Palace the on March 29 in Rio de Janeiro (RJ).
Researcher Michele Gonçalves dos Ramos will participate in the IV Encontro dos Municípios com o Desenvolvimento Sustentável (IV Meeting of Developmentally Sustainable Cities), between the 24th and 28th of April in Brasilia (DF).
Igarapé Institute's Robert Muggah will be participating in TED 2017 in Vancouverfrom 24-28 April.