Cybersecurity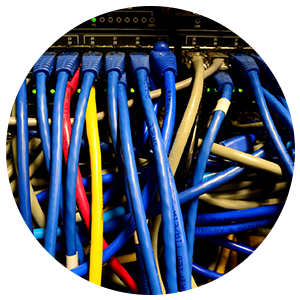 The Igarape Institute launched a new initiative to promote cyber governance in Brazil. The consultation series includes a range of stakeholders from the military, intelligence, private sector, civil society, and academia. The outputs were picked-up by a new
National Cybersecurity Strategy
. Moreover, the Institute has expanded its work on
mapping the digital footprint of organized crime
, especially in the wake of COVID-19. 
The Igarape Institute is convening a series of talks to reflect on the future of cybersecurity governance in Brazil. The sessions assemble leading stakeholders to reflect on digital risks, threats and vulnerabilities and to outline mitigation strategies. The initiative helped feed the development of a National Cybersecurity Strategy, published earlier this year by the Information Security Department of the Brazilian Institutional Security Office (GSI). The Institute's findings are among the only academic references cited in the document.
The Institute also launched a new survey on the implementation of video surveillance technologies in Brazil. The goal is to highlight the pervasiveness and impacts of these technologies, especially facial recognition. The report highlights a range of concerns ranging from racial biases imbued in the underlying algorithms to technical and operational limitations. The Institute is also developing a comparative assessment focusing on France, the UK and US. 
Together with the Rights on the Network Coalition (more than 40 defenders of digital rights), The Institute helped shape resistance to a new, and potentially dangerous, Fake News Bill. The Institute was also invited to join the Superior Electoral Court's Program to Combat Disinformation, an initiative launched by Minister Rosa Weber in 2019. Currently, the initiative has 50 members, including representatives from major social media platforms, political parties, NGOs and think tanks.