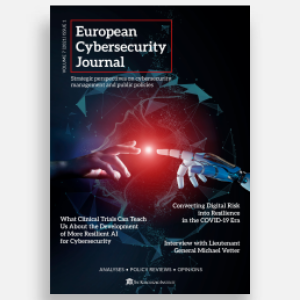 Converting Digital Risk into Resilience in the COVID-19 Era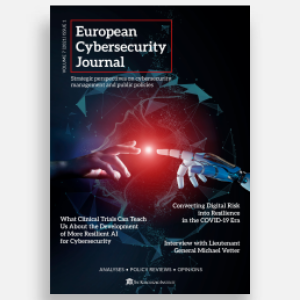 The multiplicity of topics that the reader will find in this issue – ranging from political and strategic matters, such as European digital sovereignty or cybersecurity policy development in the EU, to the increasing role of data, AI resilience, and importance of education – is an excellent read for the times when the digital dimension is entering the next level.
We have no choice but to understand these changes, and I am pleased that this journal contributes to raising awareness and spreading knowledge on the most pressing cyber topics of these days. We must learn how to function in a new reality which besides uncertainty also carries nearly limitless potential, and is powering our economy.
This edition of the Journal brings to life some of the most pressing themes in cyber security. In recent months we have seen the scourge of ransomware emerge from behind the veil of corporate extortion, impacting the lives of ordinary people through the severe disruption of fuel supplies in the United States and healthcare in Ireland. And ransomware reminds us, perhaps more starkly than other forms of cyber intrusion, that online security in organisations is basically about risk management. So the paper from Olaf Schulz and Julia Jasinska explores those concepts of cyber risk and trust and how they apply to and within organisations. Robert Muggah's contribution focuses on resilience, the now essential concept in helping organisations withstand intrusions, wherever they come from.
Read more