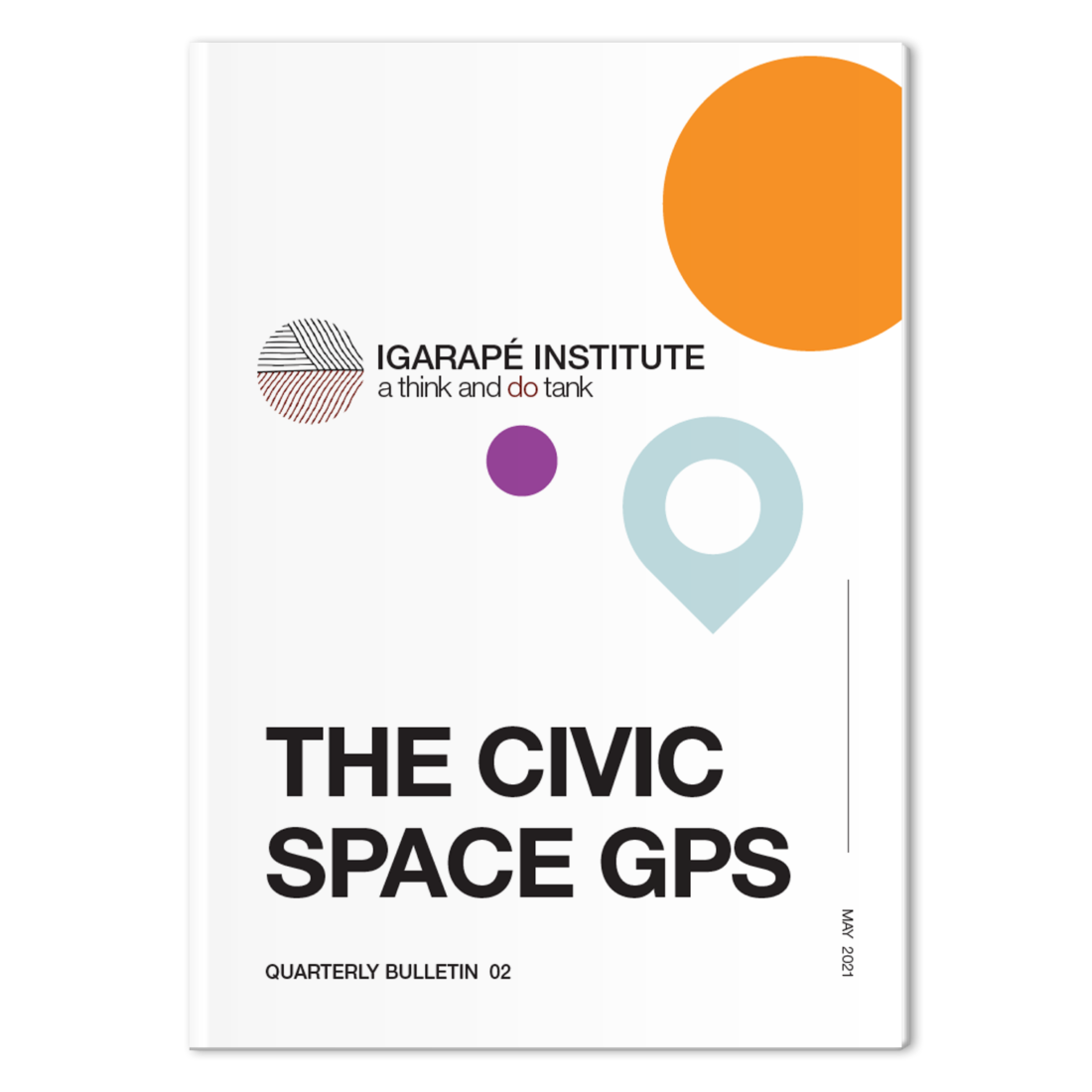 Civic Space GPS Bulletin 2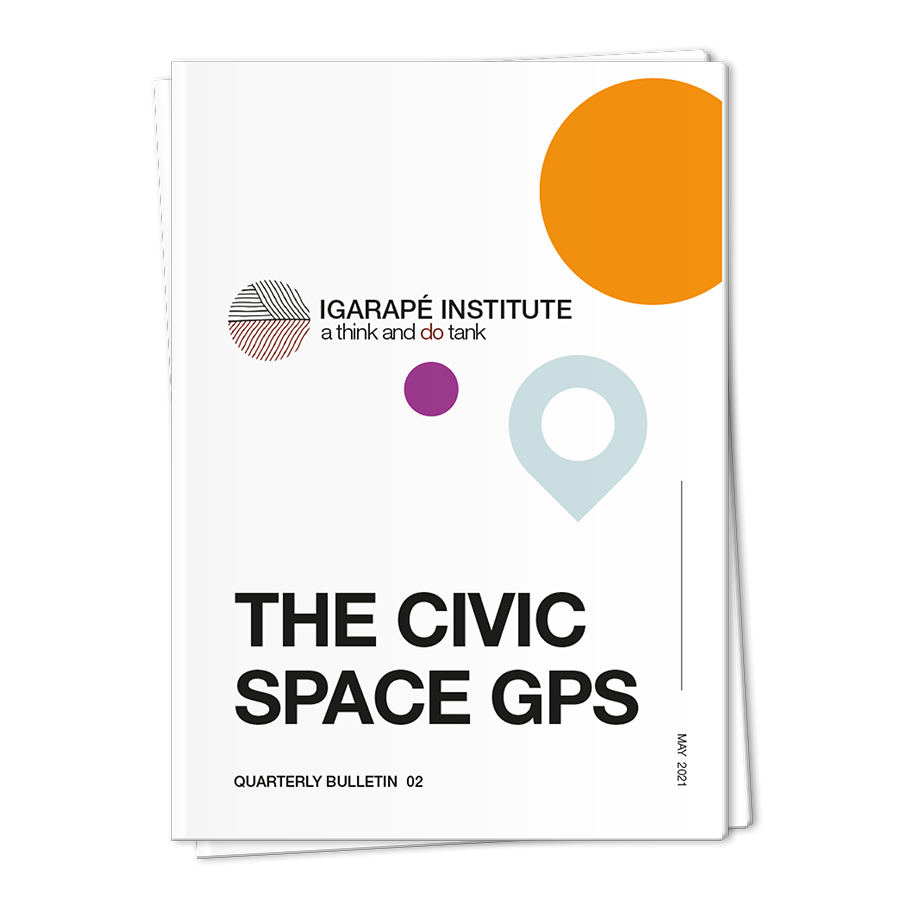 The civic space – the sphere between business, the State and the family where citizens organize, debate and act to influence public policies and the direction of our country – is under attack.

The constant assaults on civic space constitute a threat to transparency, to freedom of expression, reunion and manifestation, and to civil and political rights. They can also undermine transparency and deteriorate public policies and government actions. These assaults are in direct conflict with the rights and freedoms guaranteed by the Brazilian Constitution and by countless international conventions and treaties. And they are a grave threat to democracy itself.

The restriction of civic space is not exclusive to Brazil. However, deliberate attempts to limit it are becoming increasingly common in the country.
This is why the Igarape Institute created the "Civic Space GPS". The bulletin's objective is to monitor attacks and acts of resistance led by state institutions, as well as reactions from civil society.
The quarterly analyses are organized in accordance with the strategies and tactics described in the typology launched in Strategic Article 49 of the Igarape Institute: "The 'Agora' is under attack: Assessing the closure of civic space in Brazil and around the world".
In this second edition, 289 threats to Brazil's civic space were identified by the Igarapé Institute between 1 January and 31 March 2021. On the other hand, in this same period, we identified 395 reactions: 262 institutional responses, and 133 acts of resistance by civil society and other private groups.
It is important to note that, while these responses are heartening and numerous, they may not be enough to prevent the restriction of civic space or to slow the erosion of Brazilian democracy from within. In this edition, in order to allow for more detailed monitoring and analysis on the impact of the many public responses to attacks on civic spaces, we included instances in which the government changed its position. We also highlight an increase in the use of the National Security Law against critics of the government.
Read the Civic Space GPS Bulletin 2
Access Civic Space page