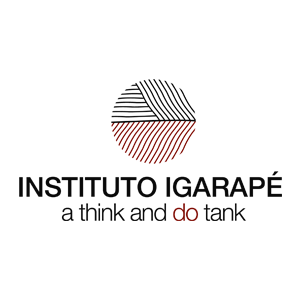 A new study from Igarapé Institute and InSight Crime uncovers the Roots of Environmental Crime in the Peruvian Amazon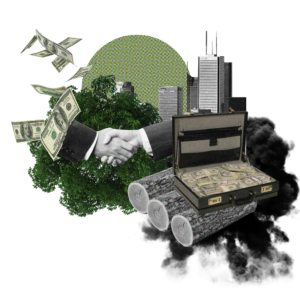 Exhaustive field research from Peru highlights the ways in which criminal actors and networks are contributing to illegal deforestation and environmental degradation
Peru's 70 million hectares of rainforest are being razed at an alarming rate. In 2020, the country saw a record 203,000 hectares destroyed, a nearly 40 percent jump from 2019.
"The roots of environmental crime in the Peruvian Amazon" is the second in a series of joint investigations by InSight Crime and the Igarapé Institute to highlight how environmental crimes harm natural ecosystems and communities in the Amazon basin. The analysis is complemented by a data visualization developed by the Igarapé Institute: EcoCrime Data.
Peru is Latin America's largest gold producer, and an estimated 28 percent of Peruvian gold is mined illegally. Soaring gold prices are driving an illegal gold rush, and a host of criminal actors are prospering.
Rated among the world's ten most biodiverse countries, Peru is second, only to Colombia, in number and types of birds. It also ranks among the world's top countries for its diversity of amphibians, mammals and plants, making it a hotspot for wildlife trafficking.
From unchecked agricultural expansion to the smuggling of animals, corruption greases the wheels of the environmental crimes driving the destruction of Peru's Amazon forest. This joint investigation exposes these threats and the shadowy interactions between legal and illegal economic actors, which create additional challenges. The report also highlights the way these actors aggravate environmental degradation at a time of accelerating climate change and socio-political upheaval in Peru.
"Environmental crime is not just a national challenge. It is a regional one too. Many illegal extractive processes in Peru are intimately connected to environmental crimes across the rest of the Amazon basin. Environmental crime is part of a wider regional economy," says Melina Risso, Director of Research of the Igarapé Institute.
In addition, the research explores how the State, authorities and local governments have failed to contain environmental crime in recent years, especially illegal mining. Weak environmental protections and faulty land regulation make curbing such crimes even more difficult. Complicating matters, political and economic elites are either unaware of or complicit in the rainforest's destruction.
"Thanks to chronic political instability, illegal actors are finding fertile ground for environmental crime and depredation in Peru," says Jeremy McDermott, Co-Director and Co-Founder of InSight Crime.
Finally, the confluence of corrupt actors who profit from environmental crimes and the political crisis that Peru has faced in recent years has crippled state capacity and resources to combat environmental crimes. Meanwhile, the Peruvian government continues to prioritize economic development over protection of the Amazon rainforest.
Despite these many obstacles, "The Roots of Environmental Crime in the Peruvian Amazon" shows that collective action on the local, national, regional and even global levels is essential and possible. The study points to a number of solutions to the challenges of environmental crime, including an integrated approach involving law enforcement institutions, environmental regulatory authorities, non-profit organizations and especially local communities. Cooperation is critical to target the illegal actors at the highest levels who profit from the Amazon's destruction. A narrow approach based on intelligence and law enforcement alone is insufficient.
To access the entire investigation, click here.
Press contact: press@igarape.org.br / mramirez@insightcrime.org
About Igarapé Institute:
The Igarapé Institute is a leading independent think and do tank focused on public, climate and digital security. The Institute is committed to proposing data-driven and evidence-informed solutions and strategic partnerships to deliver progressive change. The organization drives positive transformation through applied research, the design of new technologies and proactive communication to shape public policy and influence decision-makers . The Institute works with governments, the private sector and civil society to design data-based solutions. Prospect Magazine designated the Institute the world's best Human Rights NGO in 2018 and the top think tank working on social policy in 2019.The Institute has also been cited as among the top NGOs in Brazil for several years.
Learn more about the Igarapé Institute's climate security program go to: https://igarape.org.br/climate-security/
About InSight Crime (insightcrime.org):
InSight Crime is a nonprofit organization dedicated to the study of the principal threat to national and citizen security in Latin America and the Caribbean: organized crime. For a decade, InSight Crime has crossed borders and institutions – as an amalgam of journalism outlet, think tank and academic resource – to deepen the debate and inform on organized crime in the Americas. On-the-ground reporting, careful research and impactful investigations are hallmarks of the organization. To learn more about InSight Crime's in-depth coverage of environmental crimes, please visit: https://insightcrime.org/indepth/environmental-crime/
Read the publication