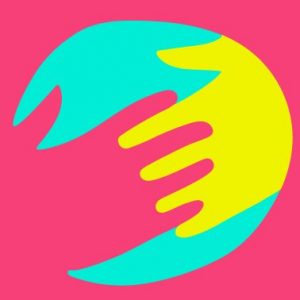 Responding to the murder epidemic in Latin America
The "Instinct for Life" homicide reduction campaign aims to cut homicides in the region by 50% in ten years
April, 2017
Latin America faces a murder epidemic: every day at least 400 people are violently killed. That amounts to 144,000 homicides a year.  Some 2.6 million people were murdered between 2000 and 2016. Youth populations are especially hard hit with a young person dying every 15 minutes. Taken together, Latin America has just 8% of the world's population but over 38% of its homicides.
Many Latin American countries have levels of violence comparable to war zones in the Middle East and Central Asia, and three-quarters of the homicides in the region are by firearms, significantly above the global average. If conditions remain unchanged, the murder rate could rise from 21 to 35 per 100,000 in 2030.
In order to put a stop to this trend, the Igarapé Institute and Nossas are coordinating a regional homicide reduction campaign with the participation of approximately 30 civil society organizations* from 7 countries and the support of multilateral organizations** and the Open Society Foundations. The campaign – called Instinct for Life (Instinto de Vida) – will be launched at the World Economic Forum's Latin American summit in Buenos Aires on April 7, 2017.
The campaign's headline goal is to reduce homicide by 50% in 10 years. The campaign will initially focus on the seven countries registering the largest number of violent deaths in Latin America: Brazil, Colombia, El Salvador, Guatemala, Honduras, Mexico and Venezuela. Together, these countries make up 34% of all homicides globally. The benefits of halving the homicide rate in the following decade could be extraordinary, saving around 365,000 lives in just these countries.
In spite of the dire statistics, there are a growing number of examples across the region of countries and cities that have successfully reduced murder. Large cities such as Bogota, Ciudad Juarez, Medellin and São Paulo saw homicide rates decrease by 70% or more over the past decade. Civic leaders – especially mayors – led the charge. They combined visionary planning and hard targets with hot spot policing and social programs targeting areas of concentrated disadvantage and at-risk young people.
According to Illona Szabó de Carvalho, of the Igarapé Institute (Brazil), "getting Latin America's homicide crisis under control will require investing in a few common-sense strategies. At a minimum, governments, business and civil society groups need to ground their approach on reliable data and solid evidence, focusing on the places, people and behaviors that have the greatest impact on the levels of lethal violence". This is because crime clearly tends to concentrate in very specific neighborhoods, to be perpetrated by key demographics (especially men between the ages of 15 and 29) and at certain moments during the day.
Edna Jaime, director of México Evalúa, adds that it is crucial to fully understand that there are multiple causes to lethal violence. "Producing high-quality information on spatial, environmental and social factors is fundamental, as well as generating detailed profiles on the victims and perpetrators. This facilitates the design and development of specific and effective policies that can contribute to the reduction of homicides", she says.
Verónica Zubillaga, of Reacin (Venezuela), explains that fear can lead populations into supporting heavy-handed law enforcement tactics. "Such measures — such as tough-on-crime policies or the military taking charge of citizen safety — have proved time and time again to be counterproductive strategies", she asserts.
"The numbers are scary and often prevent us from seeing the true dimension and the seriousness of our situation", observes Alessandra Orofino, executive director of Nossas (Brazil). "We don't see the faces in the published reports – only numbers. It is important for civil society to present a unified front, because the murder crisis affects us all. This should be a permanent fight for each and every one of us. We have to urge governments to adopt efficient and effective solutions, and we need a commitment that can address the situation".
"We need countries and cities suffering from high murder rates to shift the paradigm from accepting the situation as 'normal', adds María Victoria Llorente, executive director of the Ideas para la Paz Foundation (FIP), in Colombia. "We have a serious problem that requires concrete, evidence-based measures that account for the local needs and capacities".
Instinct for Life is an urgent call to collective action. We know the medicine for the epidemic. It is time we take it.
*Current partners of the campaign include: Asociación Para Una Sociedad Más Justa (Honduras), Caracas Mi Convive (Venezuela), Casa de las Estrategias (Colombia), Cauce Ciudadano (Mexico), Dromómanos (regional), Enjambre digital (Mexico), Efecto Cocuyo (Venezuela), Fósforo (Mexico), Fundación Ideas para la Paz (Colombia), Instituto Igarapé (Brazil), Instituto Sou da Paz (Brazil), Jóvenes Contra la Violencia (Guatemala), Kino Glaz (El Salvador), México Evalúa (Mexico), Nómada (Guatemala), Nossas (Brazil), Observatório de Favelas (Brazil), ¡Pacifista! (Colombia), Parces (Colombia), Plaza Pública (Guatemala), Reacin (Venezuela), Redes Ayuda (Venezuela), Tupa.Yat – Casa de las Redes y Ve por Sinaloa (Mexico).
** Latin American Development Bank (CAF), Inter-American Development Bank (IADB) and the Organization of American States (OAS)