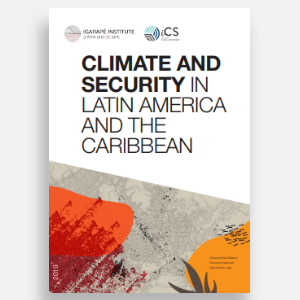 Climate and Security in latin America and the Caribbean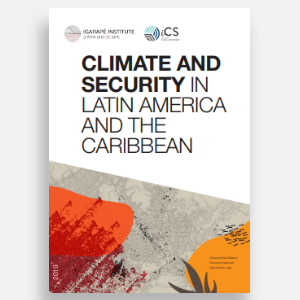 The connections between climate change and security are complex. The interaction with other factors and the speed and type of social change vary across different contexts. Climate change rarely, if ever, causes insecurity directly; intervening variables – most of them related to governance, development and resource management – mediate this relationship.
The articles in this volume explore how climate contributes to insecurity in the LAC region. They resulted from a partnership between the Igarapé Institute and the Instituto Clima e Sociedade (iCS), both in Rio de Janeiro, Brazil, with the support of the German Embassy in Brasília. This partnership yielded a workshop, held in July 2019, that brought together the twelve researchers and practitioners from across the region to discuss how climate and security are linked in LAC.