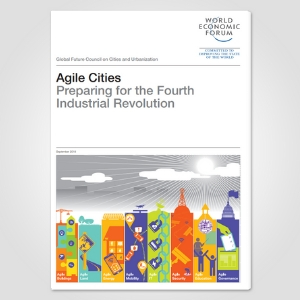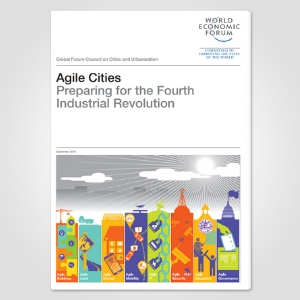 Agile Cities: Preparing for the Fourth Industrial Revolution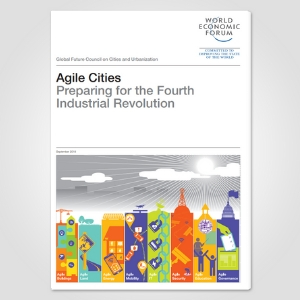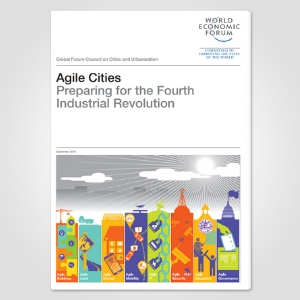 By merging the biological, physical and digital worlds, the Fourth Industrial Revolution is transforming the way people live. The rate of change unleashed by the Fourth Industrial Revolution is truly unprecedented, impacting all sectors and industries across the globe.
Cities, as global drivers of growth, must harness the opportunities and address the challenges brought about by this transformation. In this sense, "agility" has to be one of the defining characteristics of cities as they plan their future. To be agile is to move quickly and easily. But what exactly does this mean, and how can it be measured?
This report by the World Economic Forum's Global Future Council on Cities and Urbanization begins to create a framework and provide metrics and guidelines for agility in the following key areas – city buildings, land, security, energy, mobility, education, governance and IT – that together will form the city agility index.
Starting from city-specific case studies sourced through the Global Future Council, the report illustrates how cities are being agile and serve as potential examples that can be improved upon and adapted by other cities to help them transform.
Read the publication