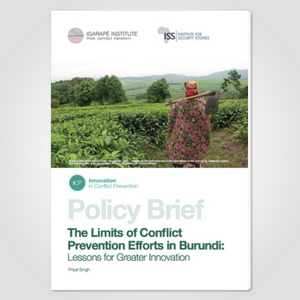 The Limits of Conflict Prevention Efforts in Burundi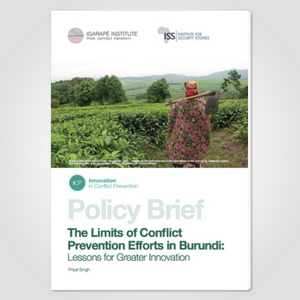 Recent developments concerning Burundi provide an important example of how difficult it is to develop and implement meaningful and effective conflict prevention strategies.
Nevertheless, it is an important case that shows how political will and strategic coherence, amongst key actors involved in an overarching process, is essential to ensure successful strategies.
This policy brief provides an overview of the current challenges and opportunities for conflict prevention in the country, and provides recommendations on how conflict prevention stakeholders can learn from this experience and potentially develop more innovative approaches to move the country forward.
Read the full report