Mariana Rondon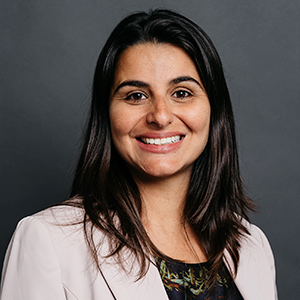 Mariana Rondon has a Bachelors, Academic Specialization, and Master's Degree in International Relations (UERJ). In 2001, she began her professional career at the International Affairs Committee of the Rio de Janeiro State Government, with an operational focus in international cooperation.
In 2005, she began working for the United Nations, where she remained for ten years, in UN-Habitat (United Nations Human Settlements Program), UNICEF (United Nations Children's Fund), and UNDSS (United Nations Department of Safety and Security), occupying various positions.
She worked as a researcher at the UN-Habitat's Regional Office for Latin America and the Caribbean between 2005-2007. In 2007, at UNICEF, she developed activities related to the programmatic and financial management of projects and related to the mobilization of resources and partnerships. Between 2010 and 2014, she held positions at UNDSS, participating in the organization of the Rio+20 Conference, and performing risk management duties for various projects and UN missions in Brazil.
In 2015 and 2016, she coordinated the International Dignitaries Program for the Olympic and Paralympic Games, being responsible for foreign Chiefs of State, Heads of Government, Members of Royal Families, and Sports Ministers during the Rio 2016 Olympic Games.
Recently, she worked as the National Executive-Secretary of Movimento pela Base, a group of education specialists established in 2013 to support the construction and implementation of a National Common Core Curriculum in Brazil, responsible for the development of advocacy activities, elaboration of critical analyses, and benchmarking.
She is currently the Program Manager at the Igarapé Institute.