After the Storm: Haiti's Coming Food Crisis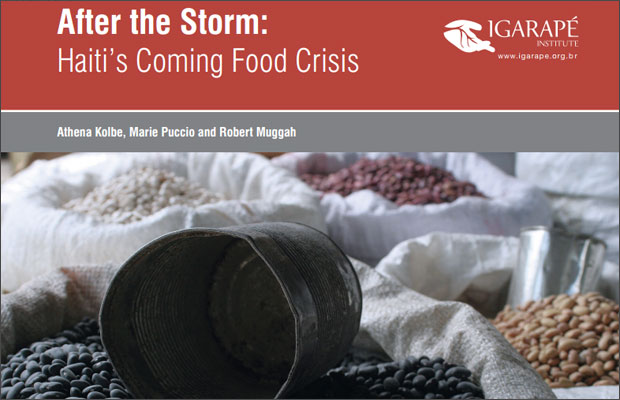 Athena Kolbe, Marie Puccio e Robert Muggah
Dezembro de 2012

This Strategic Note examines the impacts of the storm on current and future food security in Haiti. In recent years, limited access to food coupled with rising food prices in Haiti's urban areas have been a trigger for demonstrations – some violent – and are believed to have contributed to a spike in property crimes during the six weeks following the 2010 earthquake. Haiti has long struggled to transport enough produce from the countryside to village markets and major urban centers, in part owing to dilapidated public infrastructure, a reliance on small rural farms, and few paved roads. This succession of natural disaster events has compounded existing challenges further still.